Hello friends and fellow book lovers! I can't believe it's December and the year is almost over. Honestly, this year was kind of meh for me as I didn't end up doing nearly half the things I wanted to do. Most notably, I didn't get to see my boyfriend but there's always next year.
Unfortunately, my November reading was lackluster. I was sick in the middle of the month and it made me so exhausted. I didn't feel like doing anything besides eating soup and laying on the couch. Going into December, I'm focused less on the number of books I'm reading and more on the quality.
In honor of the year ending, I'm not doing a December TBR. I'm doing an End of the Year TBR instead. They're the same thing but let's pretend they're not. With that out of the way, let's get into the books I plan on reading in December.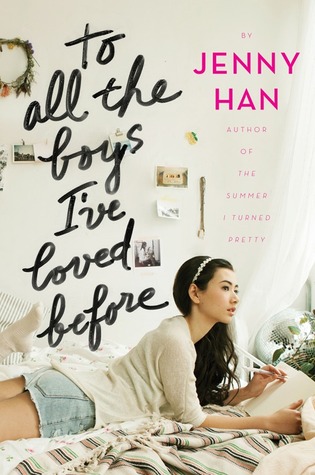 1. To All The Boys I've Loved Before by Jenny Han
I originally read this book before I started my blog and with the movie out, I think this reread is long overdue. Originally, I did a buddy read with my friend Lysette and we're doing the same thing this month. I have my own copy now, too and maybe I'll even watch the movie again!
2. Long Shot by Kennedy Ryan
I started this book last month and like I've mentioned before, completely different than I imagined. I am over 50% of the way through so I do want to finish it before the end of the year. I'm hopeful that the book will go the route I think it's going to and won't end up having a sad ending but we'll see.
3. Romancing the Duke by Tessa Dare
This is my first foray into historical romance and I'm really enjoying it. I'm currently over halfway through at this point, but I know I won't finish it until December 1st. So far, I can tell that Tessa Dare is going to be an author whose backlist I'll be reaching for a lot in 2019. 🙂
---
This is a relatively small TBR but I want to take it slow this month. I might try and squeeze in a graphic novel or two but other than that, I'm taking it slow. I'm honestly just taking a step back and giving myself a much-needed break. 🙂
What about you? Any books you plan on reading in December?