Hello friends and fellow book lovers! It's hard to believe November is already over and soon, the year will be almost over. Even though I'm writing this at the beginning of November, it still feels like the month is flying by.
If you didn't know, Malanie and I hosted our Readandchill-a-thon which featured 4 challenges so this will serve as my wrap-up for that and all the other books I read in November. Without any more hesitation, let's talk about the books I read in November.
*Also excuse my laziness for not including a graphic 😛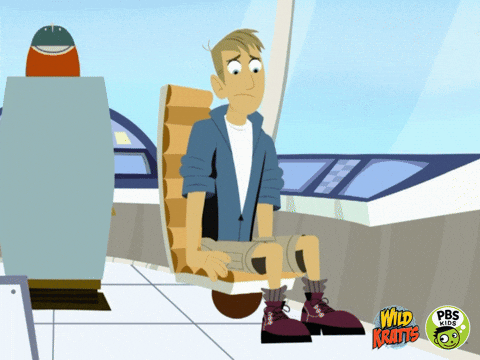 Dark Wild Night (Wild Seasons #3) by Christina Lauren: Finished November 1st. I love the Wild Seasons series and this book was probably my favorite. It had a great slow-burn, friends-to-lovers romance plus equal amounts of smut and cuteness. The main conflict on the story did feature a bit of miscommunication but it didn't bother me nearly as much. 5/5 stars.
The Simple Wild by K.A. Tucker: Finished November 3rd. I was recommended this by two fellow bloggers and I'm so happy I started with it. The Simple Wild was incredible as it featured a great romance, was a little steamy but still heartfelt and was set in Alaska so it was a perfect read for me. I can see why everyone was raving about it and the ending was just great. I used it for the following prompt: Read a book someone has recommended. 5/5 stars.
Josh and Hazel's Guide to Not Dating by Christina Lauren: Finished November 5th. I wrote a review of this one so check that out! I used it for the following prompt: Read a book featuring your favorite trope. 4/5 stars.
Unclaimed Baggage by Jen Doll: Finished November 10th. When I'm writing this update, I'm sick and am headed to the doctor tomorrow. It followed a group of friends who work at an unclaimed baggage store. It was a fun YA contemporary with a surprising amount of depth. I liked the topics it explored including friendship, religion, southern traditions, and sports culture. Overall, it was good but not great. 4/5 stars.
Scooby Apocalypse Vol 2 by Keith Giffen: Finished November 11th. Since I had a sick day, I read this and liked it but not as much as the first volume. I didn't enjoy the one plot device that was used but I did love how the gang's coming together. Despite my complaint, I'm going to continue on with the series. 3/5 stars.
Intercepted by Alexa Martin: Finished November 12th. When I say I loved this book, I loved it. This was the NFL romance I've been waiting for and I just loved it so much?? It had incredible characters, a healthy romance, and the NFL atmosphere. This book killed me and then brought me back to life!!!!!!!!
That being said, I have a post idea for next month centering around this book so be on the lookout for that 😉 I used it for the following prompt: Read a new-to-you author and obviously 5/5 stars. 
Evidence of the Affair by Taylor Jenkins Reid: Finished November 13th. I'm officially back on my reading game so hooray! This is Taylor Jenkins Reid's short story set in the 70's about two spouses who find out their partners are cheating and the letters they send back and forth.
The setting is incredible as I loved all the nods to the 70's plus the music references and the two spouses. I just wish it would have been longer and that the ending would have been tweaked a little. I'm trash for TJR so 4/5 stars. 
The Hating Game by Sally Thorne: Finished November 21st. I refuse to believe this is a debut but honestly, this is one of my new favorite romances?? It's about two co-workers who hate each other and end up competing for the same job. This book has some of the best sexual tension I've read plus a great slow-burn and it was just so good.
I used it for the following prompt: Read the group book The Hating Game. Obviously 5/5 stars.
Everything's Trash, But It's Okay by Phoebe Robinson: Finished November 23rd. I planned on reading at least one non-fiction book this month and I did. I'm just embarrassed to say it took me almost a week to listen to this. Honestly, I loved this book as much as I did her first one. Once again, she perfectly blended her opinions and activism with humor.
I highly recommend the audiobook as she narrates it and she's just hilarious. Thank goodness hibooks let me listen to this.   4/5 stars.
Love and Other Words by Christina Lauren: Finished November 24th. This is another library hold that came off and I liked this book a lot. It's different than the other Christina Lauren books I've read as it focuses on older characters who reconnect after breaking up when they were younger. This book was incredibly romance-heavy and featured some of my favorite tropes including second-chance romance, the one that got away and friends-to-lovers.
This was just a warm and fuzzy book that felt like a hug. That being said, it didn't really blow me away but it was still good. 4/5 stars.
---
Overall, I completed the 4 books for Read and Chill-A-Thon plus I read 6 other books. I have to say that I'm pretty proud of myself because I was sick in the middle of the month so 10 books aren't bad. Thankfully, I enjoyed almost all of them so I'm excited to see what December holds. 🙂
What was your favorite book you read in November? Mine was Intercepted by Alexa Martin and I'm hoping I can finish the other sports romance I started before the year ends. 🙂