Hello friends and fellow book lovers! It's the last day of November and I can't believe the year is almost over. Anyways, I'm happy to announce that when I'm writing this, I'm officially caught up on all the posts I've been tagged in. I'll probably have more by the time this post goes up. I'll worry about that then 😛
The tag I'm doing is The Book Feels Tag. I saw this forever ago on Thrice Read and I've had it bookmarked for what feels like forever. Now that I'm caught up, I can finally do it. Without further ado, let's get into the Book Feels Tag. 🙂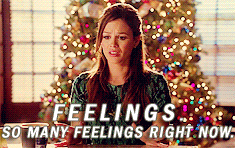 ---
A book/series that you made you smile or laugh
The series I'm picking for this is Wild Seasons by Christina Lauren. This is a new adult series focusing on friends who meet guys in Vegas, get married and their eventual relationships. They're super smutty but also have a great deal of romance, too. This series had me smiling and laughing almost the entire time I was reading. 🙂
Currently, I only have 1 book left to read. Of all the books, my favorite is probably Dark Wild Night which is the 3rd book in the series. I'd honestly recommend all of them though.
A book/series that made you sad or want to cry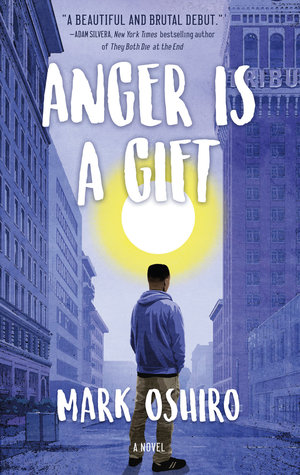 Anger is a Gift is such a powerful novel but it's also incredibly sad and made me cry multiple times. It was such an intense book that I had to stop reading multiple times. I think what made it saddest was that this is most black teenagers reality. I'm white so I've never dealt with that so it felt like a knife to the gut.
A book/series that you love
A series I love with my whole heart is the DC Icons series. It's basically retellings of DC heroes as teenagers before they became superheroes. I loved seeing how each author retold their stories and brought depth to the characters. Thus far, my two favorites have been Wonder Woman Warbringer and Catwoman Soul Stealer.
I liked Batman Nightwalker but not as much and I can't wait to read Superman Dawnbreaker. It might not be for die-hard comic fans, but I still think it's a fun series.
A book/series you didn't particularly like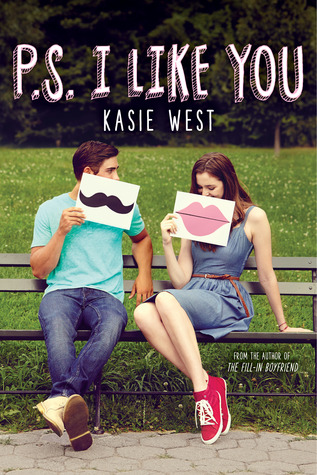 The book I chose is one I read last year and that's P.S. I Like You by Kasie West. I've only read this one book by her but it was just meh. It was a pretty stereotypical YA romance and it felt super predictable. I'm willing to give Kasie West another chance, but I think I'm going to read her newer releases and focus less on her backlist titles.
A book/series that was made into a movie that you liked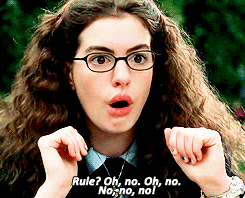 I'm trying to focus on some underrated choices or ones I don't talk about much. One book-to-movie adaptation I loved was Princess Diaries. I especially loved the casting of Anne Hathway and I plan on doing a reread plus rewatch of the series. I'm hoping it's as good as I remember but I'm feeling pretty confident 😛
A book/series that was made into a movie that you didn't like
The book-to-movie adaptation I hated was The Killing Joke. While I didn't enjoy the graphic novel, I hated the adaptation. It added so many unnecessary moments and elements of the story that shouldn't have been explored. I think this film was completely unnecessary and had no reason for being produced.
A book/series you have mixed feelings about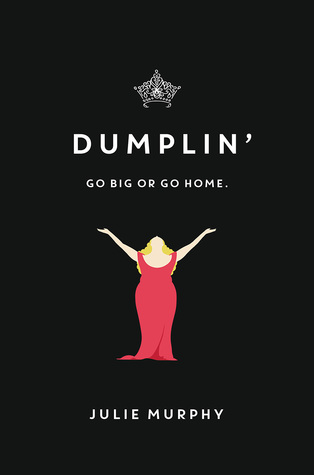 A book I have extremely mixed feelings about is Dumplin' by Julie Murphy. As much as I loved seeing a fat MC, Willowdean was also kind of awful. I thought she was pretty rude and was not a good person. I loved other elements of the story including all the Dolly Parton talk, Willowdean's friends and her love interest. However, I just Willowdean wasn't so awful but maybe the movie will change my mind!
A book/series you haven't read but are totally excited about
I read Phoebe Robinson's debut essay collection last year and enjoyed it. I noticed that her new book, Everything's Trash but It's Okay is on hibooks. On hibooks, it had a description and I only read the first line and it made me so excited. I love Robinson's writing style and how she can break down serious topics and make them funny. I'm hoping I can read this before the end of the year. 🙂
A book/series that made you angry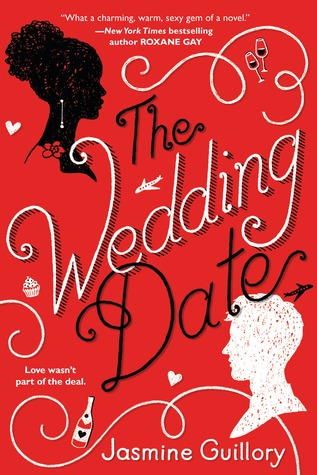 The Wedding Date makes me so angry because it had such potential. The characters were pretty good and made a great couple but were so immature. For being 30+ years old, they had no idea how to communicate with it. It was so frustrating as communication is such a huge part of a relationship. I just wish it didn't take the whole book for them to realize that.
A book/series you can feel like you can relate to

I've talked about this book multiple times but I'm talking about it again. I loved If You Come Softly for many reasons. Most notably, it felt like my relationship was being represented. I relate so much to Marion in how much she loved Jermaine, how she couldn't stop thinking about him and the anxiety she felt about bringing him to meet her parents.
It's always scary, bringing a significant other to meet your parents but especially tough if they're a different race, religion…etc. I think that's why this book resonated with me so much because it felt like I was reading my relationship on the page. This book is also 20 years old so that speaks to either how much society hasn't moved forward or how relationships haven't really changed much.
Either way, I'm writing a novel here but I just love this book. Please read it if you haven't ❤
---
I'm not going to tag anyone, but feel free to do this if you want! ❤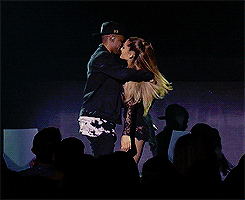 I know they're not together anymore but I love them. I die ❤ ❤
Find me on Twitter & Goodreads