Hello friends and fellow book lovers! Instead of a review, I decided to write a discussion post for this week. I've been thinking about this discussion idea for a few weeks now and I decided to run with it. It's truly been on my mind for a while and I wanted to put my thoughts down on paper. Well my blog, but same difference.
When I first started this blog, I was strictly reading YA books. I was just getting back into reading and that's a good start. It's a genre within a genre honestly as there's plenty of different versions of YA like YA fantasy, YA romance, contemporary YA and so on. In the past month or so, I really haven't been reading much YA and the YA I have been reading hasn't blown me away.
It poses an interesting question: Am I getting sick of reading YA? Similar to the question, the answer isn't simple. For me, the answer is both yes and no. I'm going to start about why I'm getting sick of YA. The main reason I'm getting sick of YA is because of the bratty teenage characters.
Once again, maybe I'm just getting a little older but I have no patience for teens who act like brats. Every time they complain about something small or act like an asshole to their parents, I want to scream. It's just frustrating to read someone who has such privilege and just take it for granted.
Another reason I'm sick of reading YA is that their problems seem so trivial to me. In addition, their actions have no real consequences. I know it's fiction, but you have to have a little bit of realism. Maybe I'm just falling into a reading slump and I need to branch away from YA. Currently, I'm not in the mood to read YA but there are some exceptions to the rule as I liked Sadie. 
On the flip side, YA has surprised me in the last few months. At the moment, I've really been loving hard-hitting contemporaries. Maybe it's because of the seasons changing but I love the intense subject matter. In October, I read Sadie and The Way I Used To Be and loved them. Both are hard-hitting contemporaries so I'm not surprised.
As much as I love YA, I think I need to take a break from it. I'm sure I'll still read some YA but I think I'm in a genre slump if that makes sense. I need to have a little break from the genre so I can fully appreciate it again. Maybe a change will be what I need to fall back in love with the genre! Hopefully, that all made sense and I'm not just spewing random sentences together.
---
Since I've been acquiring more books this year, I've decided to include a tag because why the heck not? Plus I have a good mix of YA and adult books on my shelf so it goes along with my discussion!
Thank you so much to Ellyn for tagging me!! I know you probably already know Ellyn but I love her and we're besties. I actually just messaged her to tell her that I'm doing this tag 😛
How I Choose My Books Tag
Find a book on your shelves or e-reader with a blue cover. What made you want to pick up this book?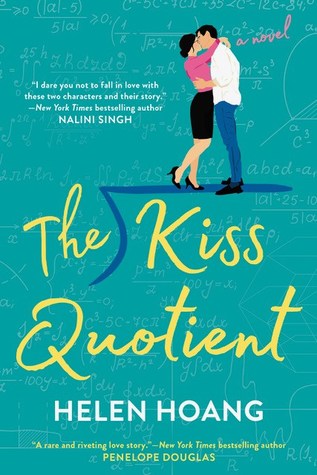 When I first started getting into romance, this book was coming up everywhere. I knew I had to pick it up and I ended up buddy-reading it. The Kiss Quotient is such a refreshing romance novel because it features an MC on the autism spectrum and it's super steamy if you're into that.
Think of a book you didn't expect to enjoy, but did. Why did you read it in the first place?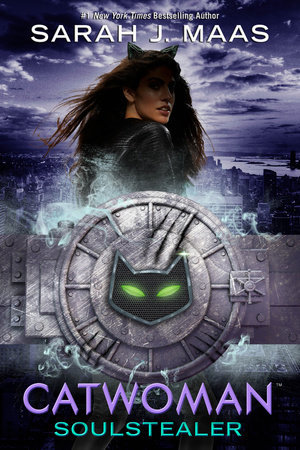 The book I'm going with is Catwoman Soulstealer by Sarah J Maas. I've never read anything by Sarah J Maas so I had no clue if I'd enjoy it. I ended up reading it because it's part of my favorite series, DC Icons and it was such a delight. I loved Maas's take on Catwoman and the romance was probably my favorite part 🙂
Stand in front of your bookshelf with your eyes closed and pick up a book at random. How did you discover this book?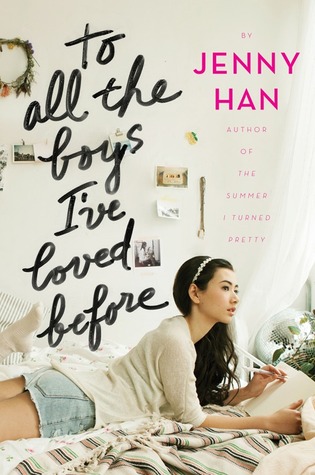 Oops, I just pointed at a book and the one I landed on was To All The Boys I've Loved Before. I asked one of my blogging besties, Lysette and she said I found it on Youtube and we buddy read it together. So there you have it lol
Pick a book that someone personally recommended to you. What did you think of it?
Since I'm doing a post from Ellyn, I figured why not feature a book she recommended to me? I'm pretty sure she commented on one of my older posts and recommended this entire series to me. I've only read Cinder but I enjoyed it so I'm going to continue the series. Personally, I love the unique take on the fairytales. 🙂
Pick a book that you discovered through YouTube/book blogs. Did it live up to the hype?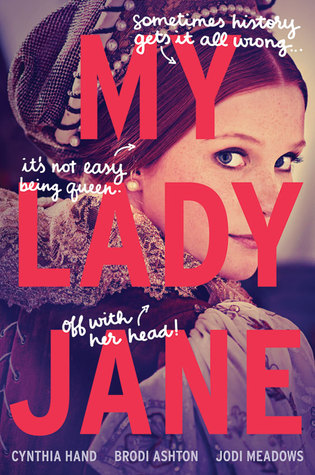 I saw this book being recommended on Youtube and book blogs. As soon as I looked up at my shelf, I knew my answer for this prompt. For me, this book absolutely lived up to the hype. It was everything I've heard about and more plus it was hilarious!
Find a book on your shelves or e-reader with a one-word title. What drew you to this book?
The hype has struck again! Everyone and their brother/sister/mother/cousin has been hyping this book up and rightfully so. It's an incredibly powerful read and I can't recommend the audiobook enough. If you have the chance, definitely listen to Sadie.
What book did you discover through a film/TV adaptation?
At first, I wanted to go with an old-school answer but then I remembered this. Quick story time: My boyfriend and I watched the film version of this and it's not what I'd call an excellent date night movie. I read the graphic novel in September and felt kind of meh about it so maybe it's just not for me.
Think of your all-time favorite book/s. When did you read these and why did you pick them up in the first place?
I had to include two of my favorite books I've read this year. Weirdly, these two are beside each other on my shelf lol. I read If You Come Softly in September and I picked it up because someone mentioned it was an interracial romance plus the cover is just beautiful.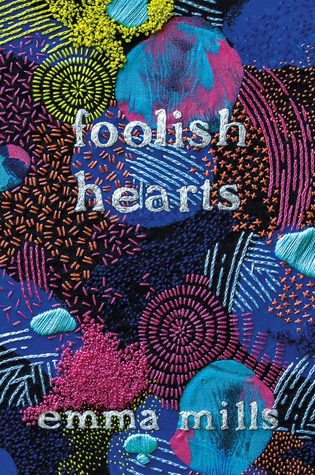 As for Foolish Hearts, I read this in May and then reread in it in September. I picked this up after I read all of Emma Mills' other books and via Jane from ItsJaneLindsey on booktube. Plus the cover is just goals ❤ ❤ ❤
I'm not going to tag anyone but if you want to do this tag, please do! I hope you enjoyed this two-part discussion and tag post 🙂