Hello friends and fellow book lovers! With American Thanksgiving almost here, I figured why not feature a prompt about holidays? I'll probably feature some later when Christmas rolls around but for now, this is an incredibly simple one so let's get into it!
BookishlyRebecca is now the host of the "My Favorite" meme, a weekly meme posted on Wednesday. Originally started by Maureen's Books, she agreed to let me take over.
As Maureen described it, "In this meme, we share every week something we love with each other. Because let's face it. The world can be a dark place and it's to share something positive. Each week I will post a new My Favorite.. post about one subject and I'll tell you all about it. And the best part? Everyone is welcome to join. The only thing you'll have to do is sign up on my weekly post, link back to this post and visit others."
At the end of each month, I'll post the prompts for the following month so be sure to check back then!
---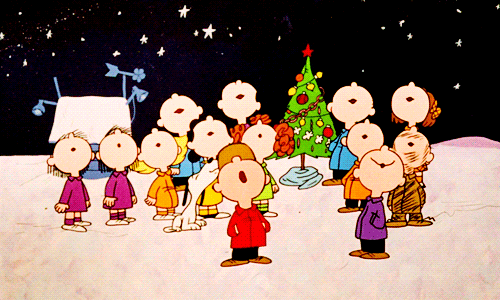 This might be a cliche answer, but I can't help myself. Christmas is easily my favorite holiday of them all. There's just so many reasons to love it including Christmas TV episodes, Christmas songs, picking out the perfect gift for someone and decorating the Christmas tree.
I'm not a religious person so I don't like those songs but I enjoy learning about other countries and how they celebrate Christmas. It's such a fun and unique way to feel connected. Obviously, like most of us, I like receiving gifts but I especially love finding something and knowing the person will love it. Giving gifts is such a personal experience and it's a great way to surprise someone.
I didn't even mention the Christmas treats like cookies, candy, and hot chocolate. The only thing I don't like is how materialistic Christmas has become. Back when I was a kid, it was all about spending time with family and appreciating what you had. Now, people are trying to outdo each other and I don't like that. If anything, it's a great time for me to show the people who mean most to me how much I appreciate them. 🙂
All the cheesiness is over so what's your favorite holiday?
Find me on Twitter & Goodreads