Hello friends and fellow book lovers! This Sunday, I'm coming at you with a combination of two blog posts. When I get tagged in multiple blogging awards, I like to feature them together so it doesn't feel so overwhelming. Weirdly, I think the last time I did this post, I was tagged by the same two people. Strange but let's get into it.
Firstly, I was nominated as a Sunshine Blogger Award. Thank you so much to Siobhan for tagging me. Siobhan is such a sweet blogger and I always love the graphics she uses for her posts. If you haven't checked her out, please do! ❤
Second, I was nominated for the Entertaining Blogger Award. Thank you so much to Ally for nominating me. I feel like I don't even need to do a little intro because you should all know who Ally is. She's one of my first blogging friends and one of my best blogging friends. I love her and we all know this.
---
Sunshine Blogger Award
What is the Sunshine Blogger Award?

The Sunshine Blogger Award is given to those who are creative, positive and inspiring while spreading sunshine to the blogging community.
Rules:
Thank the person who nominated you in the blog post & link back to their blog
Answer the 11 questions sent by the person who nominated you
Nominate 11 new blogs to receive the award and write them 11 new questions
List the rules and display the Sunshine Blogger Award logo on your post and/or on your blog.
Siobhan's Questions
1. Which is the last book that made you giddy/laugh?
I listened to the audiobook of The Witches by Roald Dahl for Halloween. The audiobook was so great and the narrator had me chuckling at some points. If you haven't read this book and want to, check out the audiobook. You won't be disappointed.
2. Which fictional character would be your partner-in-crime?
Sloane from This Adventure Ends. She's such an incredible friend and she'd do anything for the people she loves. I think she'd be perfect as my partner-in-crime because she'd be down for anything and would be there to help me if I needed it.
3. If you had limitless funds, how would you design your library?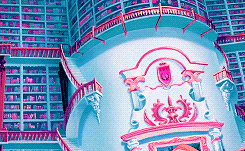 Probably something like that but with the addition of a computer and a work desk but basically just books everywhere!
4. Which is your favorite season?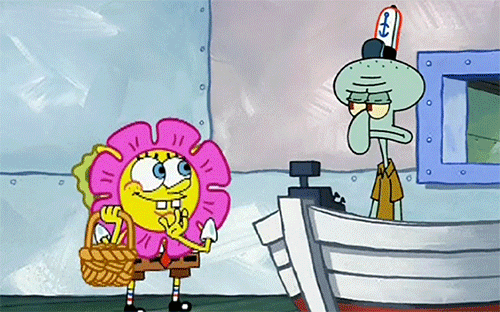 Definitely spring!
5. What book reminds you of Fall?
Caroline's Heart is a perfect autumnal read. It's set in the 1800's in Texas and features a romance between a cowboy and witch. Plus the entire atmosphere is just dark and kind of gloomy so it's perfect for fall.
6. What book/series do you want everyone to read?
I love Michael Bennett and his book only made me love him more. Even if you don't like football, this is an incredible read and I want everyone to read it ❤
7. What keeps you to continue blogging?
To be honest, I'm not sure right now. I'm feeling a little bit exhausted from work and trying to write for 2 sites plus my blog. I'm trying my best but it seems like everything is getting to be too much lol.
8. What is your most recent post that's your favorite?
One of my new favorite posts has to be my "Three Bookish Things" tag. It was so much fun to write and come up with answers!
9. What book universe would you love to live in?
While this might technically not be a universe, I'd like to be in the Wild Seasons universe aka ones where rich men marry you and whisk you away to Paris. If only lol…good thing my bf doesn't read my blog 😛
10. Which book are you anticipating (and/or fearing) to read?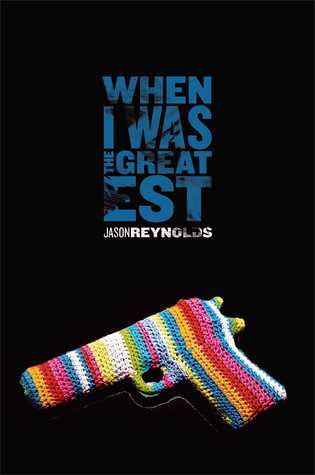 I looked back at my predicted 5-star reads for 2018 and this is one I haven't even thought about reading. Thankfully, it's on hibooks so I could listen to it on audio. I'm just nervous to see if it'll live up to my expectations and if it will end up being 5 stars like I predicted.
11. If you could change the ending of a book, which book would it be and why?
Alright, so I know people love this book and I do, too. However, I hated the ending. I thought it made no sense with the rest of the novel. It was shocking and I wish it wouldn't have ended so abruptly.
---
Entertaining Blogger Award
The Rules
Thank the person who nominated you and add a link to their blog.
Add the rules so others can follow.
Answer the questions that have been asked.
Nominate a handful of entertaining bloggers.
Ally's Questions
1. What was your favorite book you had to read for school?
Loved reading this book in college and I still have it on my shelf. Maybe Ally and I can do a buddy read sometime 😉
2. Describe your aesthetic. Pictures appreciated (but not required)
My aesthetic is definitely a mixture of Devon from First & Then, Katie Nolan and Tina Belcher all rolled into one. Throw a dash of Hello Kitty and Bubbles from Powerpuff Girls in there, too. Honestly, I'd say my aesthetic is probably cutesy sports writer but the pic from Pinterest pretty much sums me up.
3. What's your favorite thing to cook or bake?
Favorite thing to cook is quesadillas. I love them so much and they're super easy. My favorite thing to bake is cookies because I love them and they're super easy so I'm all about that minimalist cooking lol.
4. What's one topic that you always want to read more of?
Interracial relationships! There's not nearly enough in the bookish world but they're slowly getting represented more.
5. If you wrote a book, what would you want the cover to look like?
I'm going to track down Emma Mills' cover designer and have it look as beautiful as one of hers lol.
6. What's one popular book or series you probably won't read?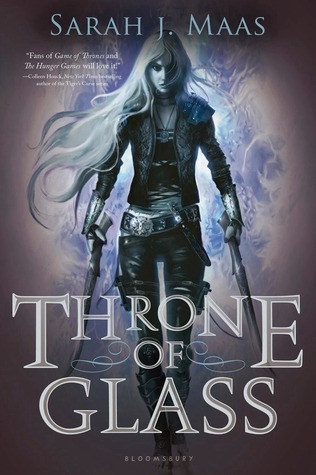 I have no interest in reading the Throne of Glass series. I do enjoy Sarah J Maas' writing style but fantasy just isn't my thing.
---
Since I did two tags, I won't be tagging anyone! If you want to answer any of these questions, then consider yourself tagged 🙂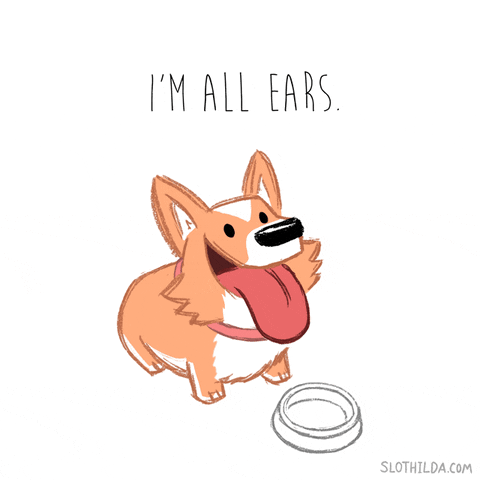 Find me on Twitter & Goodreads