Hello friends and fellow book lovers! Another Wednesday and another "My Favorite" post. I feel like I always mention this, but I'm excited to feature this meme on my blog and be the one who took it over. Let's get into the details and my response. 🙂
BookishlyRebecca is now the host of the "My Favorite" meme, a weekly meme posted on Wednesday. Originally started by Maureen's Books, she agreed to let me take over.
As Maureen described it, "In this meme, we share every week something we love with each other. Because let's face it. The world can be a dark place and it's to share something positive. Each week I will post a new My Favorite.. post about one subject and I'll tell you all about it. And the best part? Everyone is welcome to join. The only thing you'll have to do is sign up on my weekly post, link back to this post and visit others."
At the end of each month, I'll post the prompts for the following month so be sure to check back then!
---
This prompt is one of my favorite I've come up with. Even though some of us might not think about it, there's one day we always like better than the rest. While most people would pick the weekend, my favorite day of the week is Thursday. It always has been and that hasn't changed in the slightest.
Thursday is basically the last full day of work/school until the weekend and is the last day you really have to try. I try to be my most productive on Thursdays and Thursdays are also the first night of football. Thursdays honestly don't have any significance to my life but I just enjoy them. Maybe I'm just weird 😛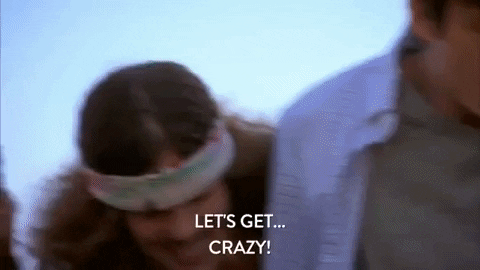 What's your favorite day of the week?