Hello friends and fellow book lovers! Welcome to the first "My Favorite" prompt for November and this one is a really fun one. At least I think so but I'm the one who comes up with the prompts so I'm a little biased 😛
BookishlyRebecca is now the host of the "My Favorite" meme, a weekly meme posted on Wednesday. Originally started by Maureen's Books, she agreed to let me take over.
As Maureen described it, "In this meme, we share every week something we love with each other. Because let's face it. The world can be a dark place and it's to share something positive. Each week I will post a new My Favorite.. post about one subject and I'll tell you all about it. And the best part? Everyone is welcome to join. The only thing you'll have to do is sign up on my weekly post, link back to this post and visit others."
At the end of each month, I'll post the prompts for the following month so be sure to check back then!
---
This week's prompt is my favorite movie to watch as a kid. I feel like I fall solely into the 90's camp of kids who loved watching Disney movies. There was something so comforting about your mom or dad putting in the VHS tape and trying to get you to nap which I'd never do.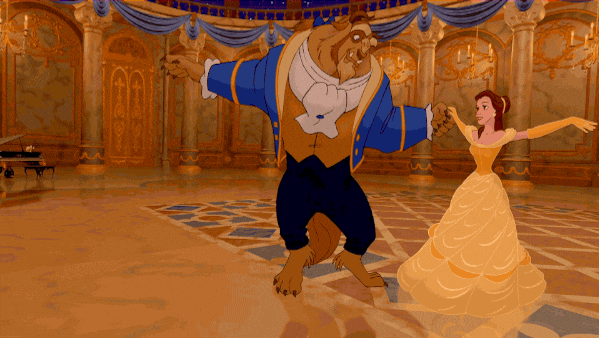 Obviously, I had to feature two Disney movies I loved to watch as a kid. This answer won't shock anyone and that's Beauty and the Beast. I always talk about it on this blog, did the book tag and even posted a picture of me wearing my Belle Minnie ears. It's obvious that I love that movie lol.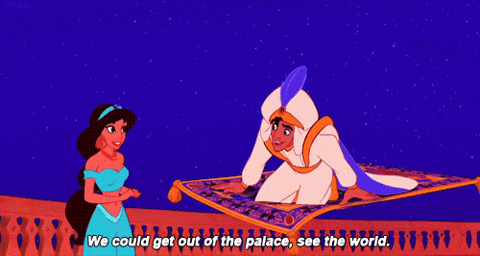 Another Disney movie I loved was Aladdin. I always remember wanting to watch this movie and can you really blame me? The voice acting is great, the characters are likable and the plot's amazing. Coupled with the incredible songs, this is solid entertainment for kids and adults alike.
Even though I watched 1000 movies when I was young, those are the two that stand out to me the most. What about you? What was your favorite movie to watch as a child?