Hello friends and fellow book lovers! It's Tuesday and you know what that means? It's time for a Top 5 Tuesday post, our first one of November! 🙂 This week's prompt is stumping me right now but I'm hoping if I scroll through Goodreads, it'll help me 😛
If you're interested in participating in Top 5 Tuesday, all you have do is write up your post and pingback to one of Shanah's posts. Make sure you pingback to her posts and not just her blog so she can add you to the list.
---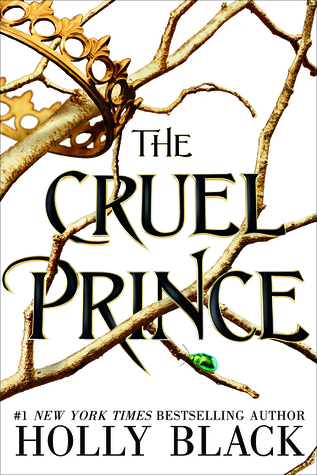 5. The Cruel Prince 
I know the book community is all angrily glaring at me, but hear me out. I really couldn't handle the first half of this book. I thought it was incredibly slow and nothing really happened. I honestly contemplated DNFing it but I bought it so I didn't want to.
Thank goodness, I pushed through and ended up enjoying it. I'm not a huge fantasy fan so that might be why I didn't like it as much. Either way, I couldn't get enough of Jude and Cardan in the second half. Can't believe it's almost time for The Wicked King to be here!
4. Girls Made of Snow and Glass
I read this book last year and surprise, it's another fantasy. It's a retelling of Snow White but also a story about a mother and daughter relationship. Overall, this book was more focused on the characters and less about the plot. I usually love that, but it didn't work for me at first.
Once I became invested in the characters, I enjoyed the story. It just took a little bit of legwork to get there, lol. This book is also super underrated even though it felt like booktube was all over it last year.
3. Forever, Interrupted
This was the last Taylor Jenkins Reid book I had left and I almost DNFed it. Considering how much I enjoyed her other books, this one was easily my least favorite. Part of the reason was because of me just getting into audiobooks. It was tough to try and focus and do other things which I still struggle with.
The other reason was because of the MC's mother-in-law. Even though we got to know her, she was so awful when the MC had lost her husband. Thankfully, I did tough it out and ended up enjoying. It's by no means my favorite but still a solid read.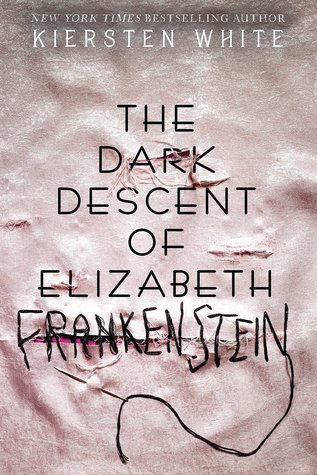 2. The Dark Descent of Elizabeth Frankenstein
This is my most recent read and it was almost a recent DNF. At first, I couldn't get into this book. Maybe it was Kiersten White's writing style or my lack of knowledge about Frankenstein but something was off. I even tried the audiobook for a little bit and that didn't help.
Eventually, it picked up and I ended up really enjoying it. I think I just needed to get to know the characters more and get used to her writing style. I thought it was a perfect Halloween read and I might reread it next year. 🙂
1. Dread Nation
The last book I'm featuring is another embarrassing one for me. I bought Dread Nation earlier this year and was super excited to read it. I almost DNFed it for multiple reasons but I'm so happy I didn't. First was the length as it was SO LONG and I still think that's an issue. A couple hundred pages could have been gone and it would have still been good.
The other issue I had was how long it took me to read it. I think it was less than 500 pages but it took me a week or two to read. I forget which but this book took forever to grab me. Overall, I'm glad I decided to stick it out as I really enjoyed it and I can't wait for the sequel.
---
Any books you almost DNFed but ending up loving it? Do we have any overlap? 😀