Hello friends and fellow book lovers! Happy Halloween to you 🙂 I hope you're having a spooky day and hopefully work/school/whatever is going well. I'm not sure if I'll have to work yet but let's pretend I'm having fun. Either way, I'm sure I'll be feeling some ~spooky vibes~
BookishlyRebecca is now the host of the "My Favorite" meme, a weekly meme posted on Wednesday. Originally started by Maureen's Books, she agreed to let me take over.
As Maureen described it, "In this meme, we share every week something we love with each other. Because let's face it. The world can be a dark place and it's to share something positive. Each week I will post a new My Favorite.. post about one subject and I'll tell you all about it. And the best part? Everyone is welcome to join. The only thing you'll have to do is sign up on my weekly post, link back to this post and visit others."
At the end of each month, I'll post the prompts for the following month so be sure to check back then!
---
All month, I've been kind of cheating and giving multiple answers. This time, I'm putting my foot down and only using one. I have a million ideas, but I'm going to talk about one I've been thinking about doing for years.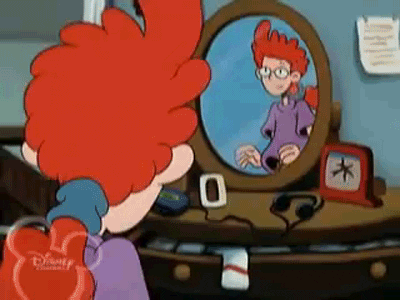 Could a costume be more appropriate for me?? I've always love Pepper Ann and I'd love to pay homage to the show. The only issue with this costume is people don't really remember this show or know who she is. Other than that, this is the perfect costume for me because we basically have the same look besides the hair lol.
I also love olives so wearing them on my clothes wouldn't be weird. Like I mentioned, the only downfall would be no one really knowing who I am, lol. Regardless, I'd still like to give it a try at least once. Maybe I can convince my boyfriend to Disney bound and I'll go as Pepper Ann lol.
What's a favorite character you'd love to dress up as or one you'd love to see me dress up as? 🙂 
---
November Prompts:
7: My Favorite…Movie to Watch as a Kid
14: My Favorite…Day of the Week
21: My Favorite…Holiday
28: My Favorite…Comic Series/Graphic Novel