Hello friends and fellow book lovers! It's almost Halloween so I had to use my ~spooky~ graphic for this week's tag. Since it's Sunday, we all know it's my tag day and this one is pretty special to me. I haven't been tagged for the Liebster Award other than one time, I think but two of my favorite bloggers/friends tagged me to do it! ❤
First, I was tagged by Ally, one of my first blogging friends and she's someone I always look forward to talking to and hearing her perspective on things. Plus we're great at buddy reading as we both mostly stay at the same pace and talk a lot back-and-forth. 🙂
Second, I was tagged by Sha and Mandy! They are the co-bloggers on Book Princess Reviews and are easily one of my favorite blogging duos. Their posts are always so fun and they both bring such different things when it comes to their post.
I love these three ladies so much so please check them out if you haven't! ❤
---
Rules
Thank your nominator and provide a link to their blog (thank you both!! 💖)
Answer your nominator's 11 questions
Create 11 questions of your own
Nominate 11 blogs
Ally's Questions
1. If you could co-author a book with any author, who would it be?
When I answered this question before, I think I said, Kennedy Ryan. If I had to pick a second choice, it would be Taylor Jenkins Reid. I just love how she develops relationships and how they progress throughout the novel. Her characters always feel incredibly realistic too so I'd love to be able to see if our writing styles could work together.
2. What are some of your favorite book covers?
I couldn't not put an Emma Mills book in here but those are some covers I've really been loving lately 🙂
3. Are there any topics you don't like reading about?
Not really! I'm not a fan of books that feature slurs whether it was okay during the time or not. It was honestly never okay and I don't like how people try to justify it.
4. Which fictional character would you want to travel with? Where would you go?
I'd want to travel with Millie from Puddin'. I wasn't really the biggest fan of Dumplin' but there's just something about Millie I love. I think she's the perfect traveling partner and I'd love for us to go to a road trip along the East Coast. I think that would be fun as we could go to little shops or hole-in-the-wall places!
5. If you could be a silent observer in any book, which book would it be? (you can't interact with the characters or world!)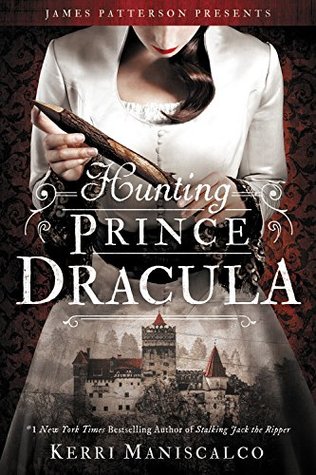 Definitely Hunting Prince Dracula. Getting to be around Audrey Rose and Thomas and see their interactions would be amazing. Even if I had a class with them or something, it would be awesome to watch their love blossom and just be able to watch them work together.
6. What bookish food would you like to try?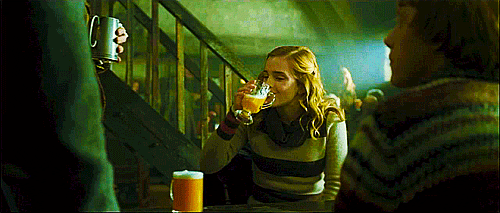 I don't like beer so I'd like to try butterbeer and see if I like it. Since I won't be going to Harry Potter world anytime soon, it might be a while lol.
7. What are your current favorite songs?
Right now, it's probably a tie between "I Hate Love Songs" by Kelsea Ballerini and "Beyond" by Leon Bridges. There's just something about Leon Bridges' voice that makes me melt!
8. What's your favorite season and why?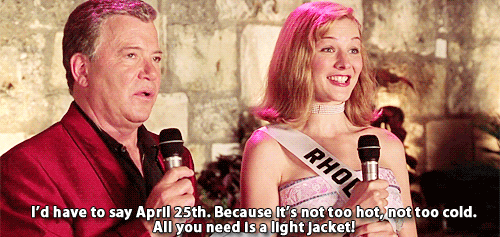 Spring! I think spring is a great season because it's not too hot but it's not as chilly as winter. It's just the perfect time to go outside with a light jacket but not be too hot or be freezing to death.
9. List three books for that season.
First & Then by Emma Mills
The Cruel Prince by Holly Black
Save the Date by Morgan Matson
10. Who is your least favorite author? Why?
My least favorite author is probably Katie Cotugno. I don't have any personal issues with her, but I just don't think her books are for me. I don't enjoy any of her characters or the choices they make. Honestly, it might be hear writing style too but her books have continued to disappoint me.
11. What is your favorite dinosaur?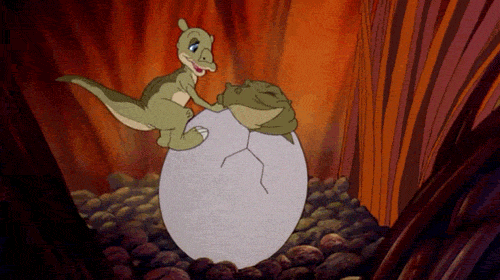 Whatever kind of dinosaur Ducky is!
---
Sha & Mandy's Questions
1. Where is the last place you traveled to (that took more than two hours)?
Hmmm, I don't travel many places, lol. My mom, my cousin, my gram and I all went to Maryland during the summer. It took about 2 hours to get there and we went to Walmart, the mall, a used bookstore, and Olive Garden 😛
2. What is the last book you read that made you laugh so hard your stomach hurt?
Probably Sweet Filthy Boy by Christina Lauren. It was very smutty but also had its fair share of funny moments too.
3. What is a book you loved … but are sometimes ashamed to admit you read?
I usually don't get ashamed of what I read. I like what I like and if you don't like it, well too bad. For the sake of this question, I'll try to think of one haha.
When I was in college, my professor assigned this to us. I know it's the second book in a series but I really enjoyed it. I haven't read it since then but I know most readers are over Rick Yancey and his books. Regardless, I'd love to go back and read the entire series someday.
4. How long does it usually take you to finish a book?
Two days, sometimes 1. It all depends on how long the book is, what genre it is or what I'm doing that day. Roughly, it ends up being 2 days because I'll read a vast majority of it and then finish it the next day? Once again, it all depends but since I read mostly contemporary, they're pretty easy to breeze through.
5. How many pictures do you have on your phone? What kind of photos are they?
I have 447 pictures on my phone. There are some selfies, some pics of me with other people like my family, friends, and boyfriend. I also have a ton of screenshots because I'm always screenshotting memes. I also have some pictures of my dogs and cats too 🙂
6. Do you write reviews for every book you read? Why or why not?
No way! Reviews are one of my least favorite things to write so I usually only review a book a month. It might make it 2 reviews a month but I'm not sure yet.
7. What is your favorite thing to snack on?
Currently, it's graham crackers. They're sweet without being too overpowering so I like having a graham cracker or two when I need a little snack.
8. Do you believe in symbols/portents of good luck?
No, because I have terrible luck. Even if I saw a symbol or something, I'd ignore it because I know it would only make it worse, lol.
9. Could you go a day without your phone? Computer?
Yes to the computer! There are some days where I rarely even touch my computer and normally, I would yes to my phone. However, with my boyfriend and me being in a long distance relationship, it would be tough. I love being able to communicate with him and my phone's the only way to do that.
10. What is a surprising thing you did?
I think a lot of people were surprised when I flew to California to meet my boyfriend. It was my first time riding a plane by myself and it was my first time meeting someone I'd met online. It was definitely worth it but I had some anxiety before I went. Obviously, I'm glad I went 🙂
11. What is your pet peeve?
Rudeness! If there's one thing I can't tolerate, it's when people are rude especially to retail workers. I work in retail and people are rude to me consistently without even a second thought. It really bothers me because people frequently look down on retail workers but someone has to do that job. It's likely they don't want to and being rude only makes their day even worse.
---
I'm not tagging anyone because I'm lazy, lol. Anyways I hope you enjoy reading my answers to this questions and you aren't too bored 😛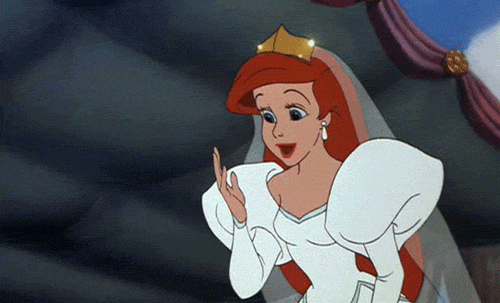 Find me on Twitter & Goodreads