Hello friends and fellow book lovers! Usually, I don't post two tags on the same day but Halloween is almost here and I didn't want to miss out on posting this! So here I am with the Halloween Creatures Tag 2.0 🙂
Thank you so much to Raya for tagging me! I've only recently started following Raya's blog and she reads such a wide variety of books so I'm always getting recommendations from her. Definitely check her out if you haven't! ❤
Rules
Answer all prompts.
Answer honestly.
Tag 1-13 people.
Link back to this post.
Remember to credit the creator. (Anthony @ Keep Reading Forward)
Have fun!
---
Witch: A magical character or book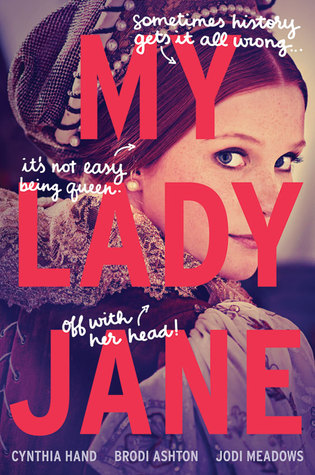 I wanted to go with Harry Potter but that's a pretty cliche answer. Instead, I'm going with My Lady Jane. It has some unusual magical elements and it actually plays a pretty significant role in the story. I especially love how it plays into G and Jane's relationship.
Werewolf: The perfect book to read at night
 
When it's dark out, I love reading romance books and books that don't feel very scary or too heavy. That's why I'm going with Still by Kennedy Ryan. It's second in the Grip series and it does feature some heavy moments. Overall, it's a story about a beautiful couple, their relationship and how they handle adversity.
Frankenstein: A book that truly shocked you
I'm copying Raya's answer and going with Sadie. I'm currently listening to this and there have been multiple plot-twists and things that shocked me. I think I only have 2 chapters left and there's bound to be even more shocks. This book is truly every bit as good as everyone is making it out to be.
The Devil: A dark, evil character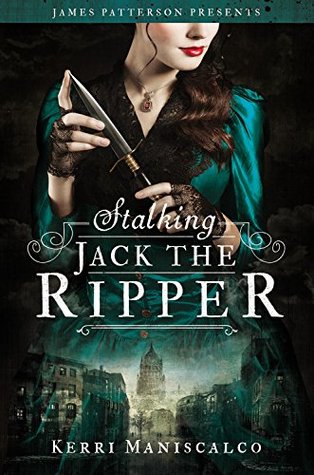 I'm going with Jack the Ripper from Stalking Jack the Ripper. It wasn't exactly a huge surprise when they were revealed. Regardless, they were still a dark and evil character who had no justification for their actions.
Grim Reaper: A character that should never have died
I won't give away any spoilers, but I'm going with If You Come Softly by Jacqueline Woodson. That book broke me even though it was incredibly short and I just still shake my head when I think about it.
Zombie: A book that made you "hungry" for more
 
After I read Sweet Filthy Boy by Christina Lauren, I immediately wanted to binge series and fell in love with their writing style and how they write relationships. These two are easily one of my favorite romance authors and I can't wait to read more of their books. I currently have 2 on hold at the library 😀
Gargoyle: A character that you'd protect at all cost
I will love and protect Sloane from This Adventure Ends. I don't talk much about this book but I really do love it and Sloane is easily my favorite character. She's just so precious and she loves her friends and I die.
Vampire: A book that sucked the life out of you
In college, I fell asleep multiple times while I was reading this. It truly did suck the life out of me lol.
Ghost: A book that still haunts you
James Joyce still haunts me honestly. I have a quick little story to go with this and it's that my professor wanted to teach a seminar on him but didn't get to. Instead, she converted it into a class and called it 20th Century Brit Lit if I remember right. Either way, this class is so awful and reading Joyce was terrible too.
Demon: A book that really scared you
Allegedly was probably not meant to be a horror, but to me, it felt like it. It almost felt too real or like something we'd see on the news. What really freaked me out was the angle Tiffany D. Jackson chose for it. She decided to talk about the aftermath of the alleged killer instead of focusing on the victim or their family.
Skeleton: A character that you have a bone to pick with
I'm going with Finn from Dirty Rowdy Thing. Ugh sometimes, he was so rude to Harlow and just brushed it off. Plus he made huge assumptions about her before he even knew it and was kind of shocked when she had more depth. It was frankly insulting and it kind of makes me want to knock off a star.
Mummy: A book that you would preserve throughout time
Any surprises here? I think not!
Creepy Doll: A cover too scary to look at
Clowns are creepy and so is this cover. As soon as I saw this question, I knew there was going to be an even creepier version of It and I was right.
---
Since Halloween's almost over, I'm not going to tag anyone 🙂
What are you afraid of? As I mentioned above, I'm afraid of clowns but my #1 fear is birds like why do they exist? Only to terrify me I think.