Hello friends and fellow book lovers! This month, I'm coming at you with 2 book reviews instead of just one. Honestly, it feels good to get my thoughts on paper…or well screen but this is a very special review. I'll be reviewing one of my most anticipated books of the year, Escaping from Houdini and in honor of the title, I'm including The Greatest Showman Tag as an added bonus.
I'm going to try and do a mini-review. Hopefully I don't rave too much about it and instead, cap it off at 3 things I liked and disliked along with my general thoughts. Let's get into it!
This is my spoiler-free review of Escaping From Houdini by Kerri Maniscalco! 
3 Things I Liked about Escaping from Houdini
The setting. Honestly, I wish this book was out when I went on my cruise. Having the story set on a ship was exciting because cruise ships are huge. There could be a ton of places where bodies could be hidden, a murderer could stay and just everything about it made the book super creepy.
Cressworth. Obviously, the romance between Audrey Rose and Thomas Creswell was 100. Regardless of the adversity, they dealt with, they still loved and supported each other. Even though I didn't enjoy some of the plot points surrounding them, they were still a major highlight of the story (as always!)
The ending. Honestly, the ending of this book saved it for me. It was intense and exciting. I never knew what was going to happen. Everything felt like a huge plot twist and I couldn't stop turning the pages. The second half of the book is really where it shone, for me, at least.
3 Things I Disliked about Escaping from Houdini
Vast character changes. As much as I love the series, this 3rd book lacked the pizzazz with its characters at first. Maybe, it was just me but I hated the changes we saw in Audrey Rose and the addition of another character from a previous book. I won't include any spoilers, but that just shocked me completely.
Slow start. Between all 3 of the books, this one had the slowest start. I had a hard time getting into the story and that's why it took me so long to get through the first half of it. However, the 2nd half really sucked me in and I couldn't stop reading. I just wish the 1st half would have been a bit more exciting.
A forced trope. Once again, I won't get into spoilers. There's a vehemently despised and completely unnecessary trope in the book. Honestly, I didn't understand why it was included. If Kerri Maniscalco would have changed things about it, the story would have been a lot better. That's part of the reason why I felt a bit disconnected this time around.
Regardless of my issues, I did enjoy the book and the ending is truly what saved it. I also got the Barnes & Noble edition with a bonus chapter. The bonus chapter was definitely worth it and I loved reading it so much. Overall, I enjoyed this book but it's not my favorite in the series by any means. If anything, it might be my least favorite but I still liked it!
I gave Escaping from Houdini 4 out of 5 stars. 
---
Keeping with the theme, I'm including a tag with my review! Since this book features carnivals and even mentions Barnum, I'm doing The Greatest Showman Tag! Thank you so much to Bree for tagging me ❤ Let me preface this by saying I've never seen the movie but let's get into it!
Rules:
Thank the person who tagged you and provide a link to their post!
Maybe include a link to my (the creator's) post, which is this one right here.
Include the logo somewhere in the post.
Find a book/anime/movie/manga/K-Drama/TV show or anything else that fits the prompts below.
 Cliche rule here, but have fun!
Tag 5 to 10 people (or more, if you're feeling like it, no biggie).
The Greatest Show: In Which The Intro is Amazing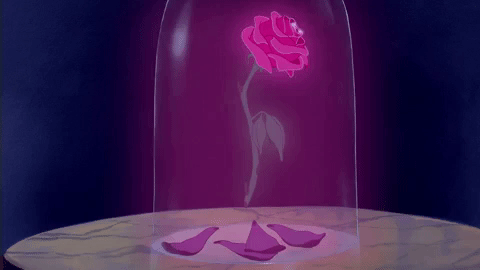 For my first one, I'm going with a movie and that's Beauty and the Beast. From the moment the music starts and the narrator starts talking, I'm sucked in. There's just something about the intro the movie that gets me so excited and pulls me into the story.
A Million Dreams: In Which Things Get A Little Too Dragged
This time, I'm going with a book and that's Heretics Anonymous by Katie Henry. I felt like this book dragged because of the main character. He was an absolute baby and I couldn't handle it. Everything was basically golden for him and he still complained. It just really made the story drag for me.
Come Alive: In Which There's A Nice Plot Twist
I don't want to say this plot twist is nice because it's heartbreaking. It only served to make this book a more impactful read. I will scream about If You Come Softly until I die!
The Other Side: In Which A Villian Turns into the Good Guy or Vice Versa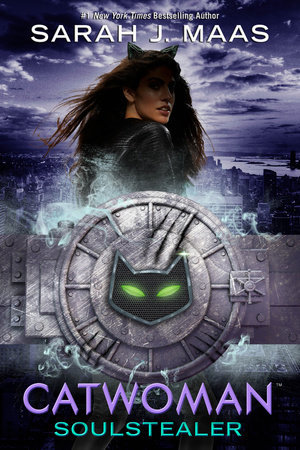 I use the term "good guy" loosely here, but Catwoman Soulstealer gave us a different perspective into Catwoman and her background. While she does do some bad things, she does a lot of good too. Some might not see it that way but she ends up doing more good than harm.
Never Enough: In Which You Hate the Love Triangle
Basically anytime Bob's Burgers tries to do a love triangle, I hate it. It usually ends up with disastrous results and it never goes how I want it to. I especially hate the love triangle of Bob, Linda, and Hugo. We all knew she was going to choose Bob so why even bother? Lol
This Is Me: In Which the Representation is Amazing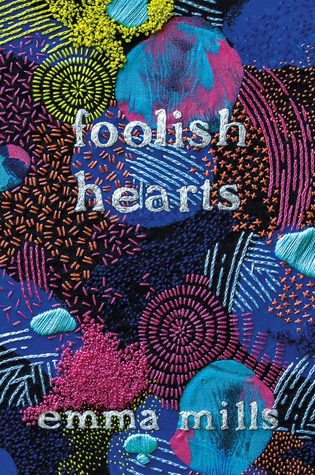 Since I'm a white straight woman, it's hard to find a place where I'm not represented so I tweaked this question a little. I think the portrayal of fandom in Foolish Hearts was incredible. It felt very realistic and it reminded me a lot of myself when I was in love with the Jonas Brothers. Everything about it was spot-on!
Rewrite The Stars: In Which It's "Us Against the World" [Not Necessarily Romance]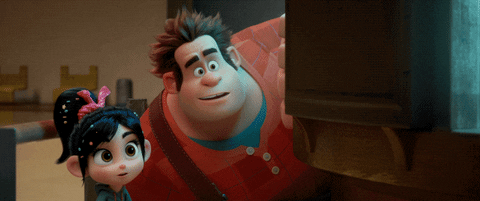 For this one, I'm going with another Disney movie and that's Wreck-It Ralph. For Ralph and Vanellope, it truly does feel like them against the world. They want to be appreciated and seen as valuable while others try to bring them down. It makes you root for them all the more and I can't wait to see their adventure in the sequel!
Tightrope: In Which The Love Triangle Took A Wrong Turn
I honestly can't think of an answer for this one so moving on!
From Now On: In Which The Main Character Only Gets Their Stuff Together in the End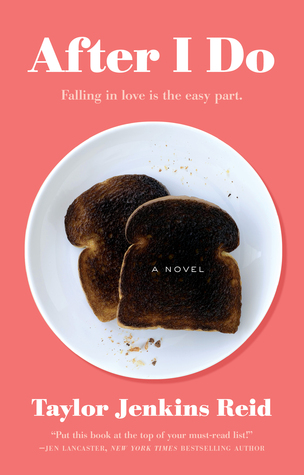 After I Do by Taylor Jenkins Reid is a perfect example of this! These two main characters don't get their shit together until the end. It's so frustrating because everything is painted out in front of them and then they realize it. I understand why they made certain choices, but I'm just like…maybe if you just worked together, then this might not have happened…
---
I won't be tagging anyone since this post is already long enough! Anyways, I hope you enjoyed my review of Escaping from Houdini and the Greatest Showman tag!
Have you read Escaping from Houdini? What were your thoughts?