Hello friends and fellow book lovers! It's Wednesday and My Favorite day on my blog, will I ever get sick of saying that? Probably not but I love it and I'll love it if I get more participants 😉
Anyways, I moved away from Halloween prompts for just this one week so let's get into it!
BookishlyRebecca is now the host of the "My Favorite" meme, a weekly meme posted on Wednesday. Originally started by Maureen's Books, she agreed to let me take over.
As Maureen described it, "In this meme, we share every week something we love with each other. Because let's face it. The world can be a dark place and it's to share something positive. Each week I will post a new My Favorite.. post about one subject and I'll tell you all about it. And the best part? Everyone is welcome to join. The only thing you'll have to do is sign up on my weekly post, link back to this post and visit others."
At the end of each month, I'll post the prompts for the following month so be sure to check back then!
---
I stepped away from the Halloween prompts this week. Instead, I went with a bookish one and it's one I've been thinking about. I know there are a ton of different places to shop but let's get into my favorite place to buy books!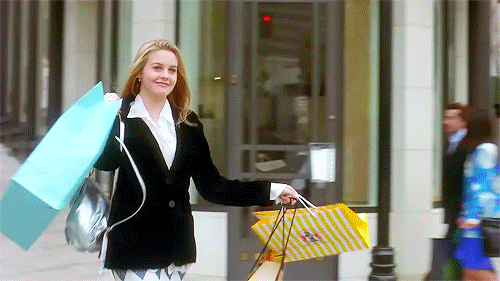 Originally, I used to love shopping online and still do. It's always cheaper and most of the hte time, a better shopping experience. That being said, my favorite place to shop both online and in the store is Barnes & Noble. I know someone's probably asking: Um why don't you go to a used bookstore?
In all honesty, there's not one close to me and I don't drive so you see my problem? Lol but overall, I have yet to really have a bad experience in Barnes & Noble. Since I'm a member, I also get coupons for stuff in-store and online along with coupons in the mail, free 3-day shipping and it's worth the 25-dollar membership fee to me.
When I was in Maryland, I went to a thrift store/used bookstore called 2nd & Charles. It had a great selection, good prices and was overall a great experience. Plus I'll also scope out the book sections at Goodwill or look on eBay or Amazon. As much as I love Barnes & Noble, I'll basically go into any bookstore, lol.
What's your favorite place to buy books? Any suggestions for stores to check out?