Hello friends and fellow book lovers! As much as I loved last week's prompt, I really love this one, too. Even though my boss thinks I'm so ~postitive~, I am more of a negative person outside of work. I always look for the bad in every situation which isn't good at all, lol.
Anyways, that's why I can't wait to talk about tropes I'm completely over. Hopefully, I don't make too many enemies haha. If you're interested in participating in Top 5 Tuesday, all you have do is write up your post and pingback to one of Shanah's posts. Make sure you pingback to her posts and not just her blog so she can add you to the list.
---
5. Love triangles
I feel like this trope is so overdone and one that needs to go away for a long time. I'm so sick of it being one girl and two guys fighting over her? Honestly, who cares? Just pick one and move on. Don't keep playing games and going back and forth. Just be mature about the situation and pick one.
Lol I know they're teenagers, but they need a little perspective! Some examples of this are the Twilight series, the Hunger Games series and P.S. I Still Love You by Jenny Han.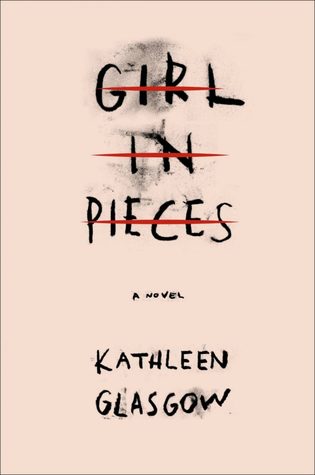 4. Dead/absentee/bad parents
One trope I want to die is books where the parents are either dead or absent. Either way, it ends up being a free-for-all for the characters,  their parents just don't care if they live or die or the parents don't support them at all. It's frankly really annoying and unrealistic as a majority of parents wouldn't act like that. I know there are trash parents out there but a normal parent should at least, care about their children.
Some books with dead, absentee or bad parents are Girl In Pieces by Kathleen Glasgow, The Female of the Species by Mindy McGinnis, Everything Leads To You by Nina LaCour and Dumplin' by Julie Murphy.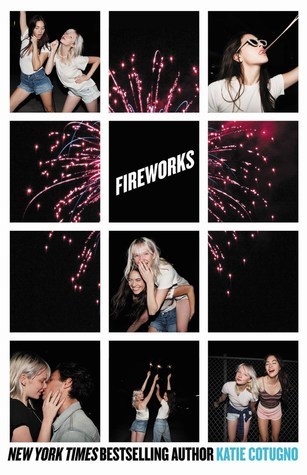 3. Girl-on-girl hate
Dear god, can this trope just DIE already??? I'm so sick of the girl-on-girl hate in books but YA in particular. Recently, it's gotten better but I'm sick of girls being pitted against each other for no reason. It doesn't add anything to the story and it doesn't make it any more interesting. Honestly, it's just lazy when girls should be supporting each other and lifting each other up.
A book I hated with this trope is Fireworks by Katie Cotugno. I still can't believe how much girl-on-girl hate was in this and how people just didn't mention that in their reviews. I went in, thinking this would be about friendship but I was shocked. Some other examples include My Best Friend's Exorcism by Grady Hendrix, What We Saw by Aaron Hartzler and The Female Persuasion by Meg Wolitzer.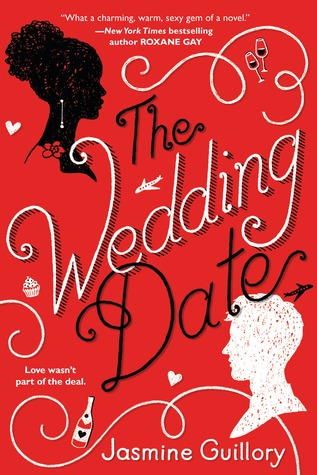 2. Lack of communication
Ugh if there's one trope I hate in romance, it's couples who have a severe lack of communication. It's not a unique plot device and it doesn't add anything to the story so why do authors insist on using it? It's super lazy and to me, proves the couple isn't compatible at all. If they can't talk to each other, how can they sustain a relationship?
The Wedding Date is the biggest culprit for this as the characters are 30 or older but can't communicate simple things to each other? It completely sucked me out of the story and I couldn't believe the two still ended up together? Some other examples include After I Do by Taylor Jenkins Reid, Tash Hearts Tolstoy by Kathryn Ormsbee and The Summer of Jordi Perez by Amy Spalding.
1. Annoying and bratty teenagers
Ugh if there's one trope that needs to go away forever, it's annoying and bratty teenage characters. Some author seems to think teen characters have to be annoying and self-centered assholes when that isn't the case. I'm just sick of reading about characters who have no sympathy, empathy or just can't see any other perspective but their own.
The biggest example of this is Changes in Latitudes by Jen Malone. The main character is an absolute brat to her family, friends and even, her love interest. By the end, she doesn't even learn her lesson and gets what she wants. It's infuriating as she never has any true consequences for her actions either.
Some other examples of this are Fireworks by Katie Cotugno, Emergency Contact by Mary H.K. Choi, Ship It by Britta Lundin and Turtles All The Way Down by John Green.
---
I feel exhausted from writing this, lol. Anyways, those are just some of the tropes I don't want to ever see again but I have a ton more!
What are some tropes you wish would go away? Any overlap?