Hello friends and fellow book lovers! It's October for "My Favorite" and this month's prompts are all about fall. Most notably, almost all of them are Halloween prompts because there's no way I couldn't do that. I just love doing themed prompts, especially for holidays. 🙂
BookishlyRebecca is now the host of the "My Favorite" meme, a weekly meme posted on Wednesday. Originally started by Maureen's Books, she agreed to let me take over.
As Maureen described it, "In this meme, we share every week something we love with each other. Because let's face it. The world can be a dark place and it's to share something positive. Each week I will post a new My Favorite.. post about one subject and I'll tell you all about it. And the best part? Everyone is welcome to join. The only thing you'll have to do is sign up on my weekly post, link back to this post and visit others."
At the end of each month, I'll post the prompts for the following month so be sure to check back then!
---
This week's prompt is my favorite Halloween costume. I honestly can't remember much about my Halloween costumes from when I was a kid but I have a favorite. My favorite costume from when I was younger was Pippi Longstocking. I went all out with the outfit, the red hair dye and carrying the book around. Ironic how I'm talking about it now on my blog.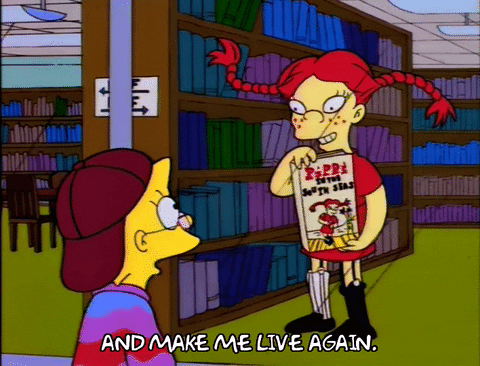 As for recently, I've had some great costumes. In college, two of my favorites were Ke$ha and Rosie the Riveter. Last year at work, I dressed up as Tina Belcher from Bob's Burgers and I loved it so much! Honestly, I have a ton of favorite costumes and I'm not sure what I'm going to do this year yet.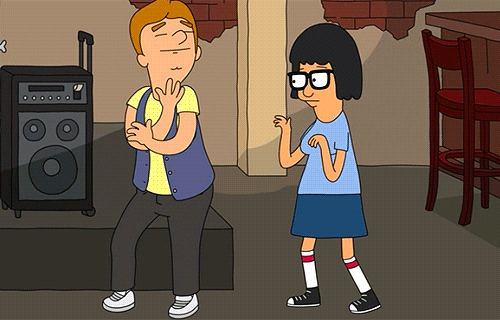 What are some of your favorite costumes? Any ideas on some bookish costumes I could wear to work this year? 😀
Find me on Twitter & Goodreads