Hello friends and fellow book lovers! Even though October barely started, it already feels like fall to me. Plus I put up my Halloween decoration so it's pretty spooky in here. I just have a room since I still live with my parents so I only put up one decoration, lol. I'm sure they wouldn't care but I just like something simple.
Anyways, let's get into Top 5 Tuesday. We can talk about Halloween later, lol. If you're interested in participating in Top 5 Tuesday, all you have do is write up your post and pingback to one of Shanah's posts. Make sure you pingback to her posts and not just her blog so she can add you to the list.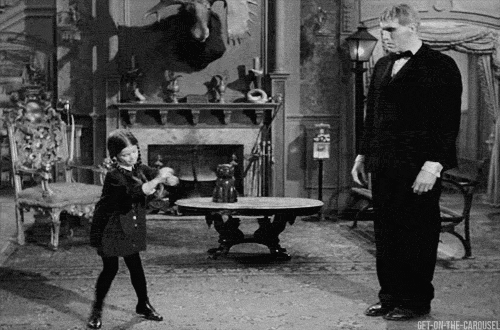 ---
5. The "secret admirer" trope
I feel like this is kind of a strange one, but let me try and explain. One trope I love in books is where the character is getting emails, notes…etc from a secret admirer or by someone who they think is someone else. When done right, it makes for such a compelling plot twist and feels satisfying as long as the person is okay with that.
One example of this is My New Crush Gave To Me. It's a bit of mistaken identity for the MC who thinks she's getting notes from one boy but it's another one. Hopefully, it explained what I mean correctly, lol.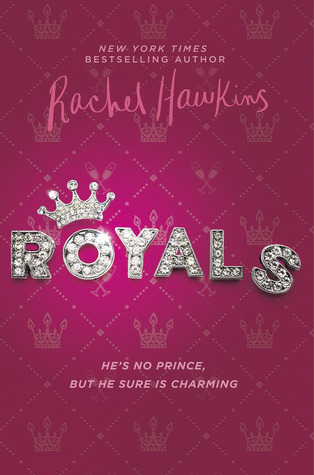 4. The fake dating trope
This one is a pretty common one, but one I enjoy when done right. Basically, that's my idea for all of these. It's pretty self-explanatory but it's when two characters pretend to date for a certain reason. When done right, the two actually end up falling for each other and it's incredible 😀
Some books that feature fake dating are Royals by Rachel Hawkins, Roomies by Christina Lauren, The Wedding Date by Jasmine Guillory and To All The Boys I've Loved Before by Jenny Han.
3. Loving and supportive friendship trope
Maybe this isn't a trope?? I don't really know, but I thought of this when I saw the prompt so I figured why not? One of my favorite tropes is a group of friends who love and support each other while still being critical of each other. I think that's important to showcase in books instead of friends being pitted against each other. They want what's best for each other but won't hesitate to tell the person when they're being too much, lol.
My obvious and favorite example of this is This Adventure Ends by Emma Mills. They have such a loving and supportive friendship but still, deal with the hardships. Some other great friendship books are Puddin' by Julie Murphy, Simon vs the Homosapiens Agenda by Becky Albertalli and The Nowhere Girls by Amy Reed.
2. Hate-to-friendship trope
When I was looking up tropes, this is one that popped up and I immediately thought about how much I enjoyed it. However, it's another one we rarely see in books and that's two people who hate each other but eventually become friends. I think we see a lot of hate-to-love tropes but not enough hate-to-friendship tropes.
The example online was The Way You Make Me Feel by Maurene Goo and what a great example it is. The hate-to-friendship between Clara and Rose is amazing! I just loved watching the two get to know each other and grow closer. Some examples are Foolish Hearts by Emma Mills and Dread Nation by Justina Ireland but I can't really think of anymore 😛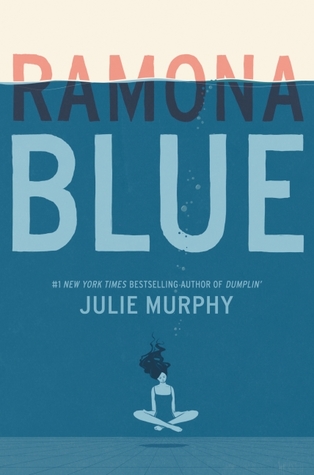 1. Friends-to-lovers trope
How could I not include this one?? Friends-to-lovers is easily my favorite trope of all time and I always love reading about it in books. If you don't know, it's a relationship where two characters are friends but either eventually start hooking up or fall in love. I know it's sort of a tired trope but one I can't get enough of regardless.
The example I picked is Ramona Blue by Julie Murphy. Freddie and Ramona are friends when they're younger and eventually, become more throughout the novel. I guess it could be considered a second-chance romance but I consider it more of a friends-to-lovers situation, lol. Some other examples include Foolish Hearts by Emma Mills, Girl Against the Universe by Paula Stokes and Amy & Roger's Epic Detour by Morgan Matson.
---
Maybe those aren't the rarest tropes but they're all ones I love, lol. What are some tropes you wish authors would use more? 😀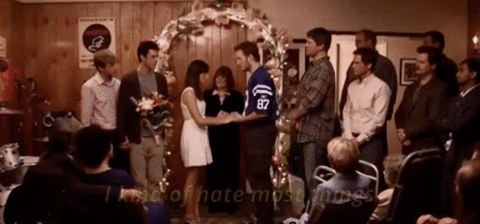 Find me on Twitter & Goodreads