Hello friends and fellow book lovers! It's officially fall, at least where I live and according to my calendar. In honor of that, I decided to go with a fall-related prompt for the last week of September. Hopefully, winter doesn't come too quick this year and I can actually enjoy fall 🙂
BookishlyRebecca is now the host of the "My Favorite" meme, a weekly meme posted on Wednesday. Originally started by Maureen's Books, she agreed to let me take over.
As Maureen described it, "In this meme, we share every week something we love with each other. Because let's face it. The world can be a dark place and it's to share something positive. Each week I will post a new My Favorite.. post about one subject and I'll tell you all about it. And the best part? Everyone is welcome to join. The only thing you'll have to do is sign up on my weekly post, link back to this post and visit others."
At the end of each month, I'll post the prompts for the following month so be sure to check back then!
---
While fall isn't one of my favorite seasons, I do enjoy it. This week's prompt is "My Favorite Thing about Fall." For me, this has to be the fall fashion. Even though I don't consider myself a fashion forward person, I do enjoy the different looks I end up wearing during fall.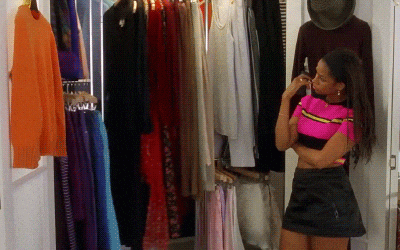 My favorite look is probably leggings and a sweater. I also love wearing a dress or a skirt with leggings. Honestly, I just love wearing leggings because it feels like you're just wearing pajama pants everywhere and I can get down with that. Plus it's super simple to just throw them on and you're good to go.
I also love wearing jeans, a t-shirt, and a cardigan. Plus I adore my black boots which I wear all the time in the fall. Fall is such a versatile time for fashion and there's a lot you can do that you can't really wear in the summer. I am trying to branch out a little more but I do love going back to basics with a sweater and leggings.
What's your favorite thing about fall? Any go-to outfits you like to wear? 🙂
Find me on Twitter & Goodreads
---
October "My Favorite Prompts:
3: My Favorite Halloween Costume
10: My Favorite Place to Buy Books
17: My Favorite Halloween Movie
24: My Favorite Halloween-Themed TV Episode
31: My Favorite Character I've Loved To Dress Up As