Hello friends and fellow book lovers! This is officially my first post back from hiatus and I think I'm going to talk more about the situation on my post tomorrow. Anyways, let's get back to Top 5 Tuesday and this prompt is incredibly fun as I thought of multiple answers immediately.
If you're interested in participating in Top 5 Tuesday, all you have do is write up your post and pingback to one of Shanah's posts. Make sure you pingback to her posts and not just her blog so she can add you to the list!
---

5. Would You Rather? A Memoir of Growing Up and Coming Out by Katie Heaney

The first book on my list is the second I've read by Katie Heaney. Her follow-up is a book all about her discovering herself and her sexuality. It might not sound funny, but listening to Heaney narrate the audiobook was amazing. Plus there were some sections about her love for One Direction and Harry Styles, I couldn't stop giggling during those parts.
4. You Can't Touch My Hair: And Other Things I Still Have to Explain by Phoebe Robinson
Once again, I had to feature another memoir on my list. I love reading celebrity memoirs and they're easily my #1 non-fiction pick/recommendations. Anyways, this book was hilarious as Robinson kept it real while still being funny. She also made a lot of sexual jokes that had me cracking up. I've never listened to her podcast with Jessica Williams, but I'm sure you can get an idea if you listen to that.
3. The Way You Make Me Feel by Maurene Goo
I read both of Maurene Goo's books this summer and this one was my favorite. Not only was it a great contemporary with awesome characters but they were all funny. Our MC Clara is known for her pranks and she's quick to fire off a sarcastic comment. Her frenemy Rose is the exact opposite but she had a fun personality under all the layers.
Rose's dad was the one who made me laugh most of all. His corny jokes especially 90's-related ones were amazing. He was the epitome of #hotdad but still told dad jokes? It was incredible.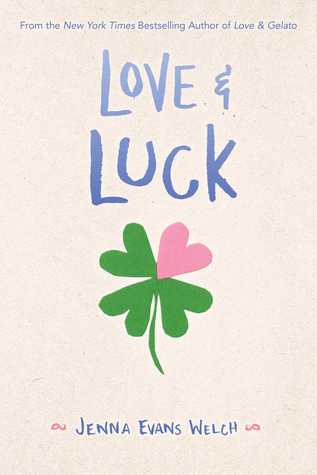 2. Love & Luck by Jenna Evans Welch
Love & Luck was funny to me in a lot of ways. First has to be the brother-sister relationship as it reminded me a lot of my brother and myself. We argue and bicker at times, but we eventually get along. It might take some work but you get there and their arguments were peak my brother and me as teenagers.
The narration from the guidebook was also hilarious. It felt super cheesy and over-the-top but that's what made it fun. While I didn't love this book as much as I'd hoped, it had its fair share of funny moments if you're looking for a fun contemporary.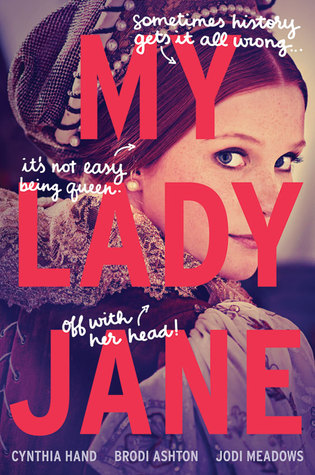 1. My Lady Jane by Cynthia Hand, Brodi Ashton, and Jodi Meadows
I feel like I don't even need to explain this one. I hope it ends up on everyone's Top 5 Tuesday post. Honestly, the only problem I had was deciding if I was going to use My Lady Jane or My Plain Jane. It's such a fun series and the authors mesh so well together.
There was no way I couldn't put it at the top of my list 🙂
---
Whoa, first post back and I'm already feeling a little anxious about it. Either way, this was a fun topic to jump back in with.
Have you read any of these books or do you have any funny book recs for me?