Hello friends and fellow book lovers! Once again, Shanah is gonna be ready to kill me but I couldn't think of any bookish maps. I'm not a huge fantasy reader so it's a bit tougher for me. That being said, I looked back into the Top 5 Tuesday vault and pulled out a topic from May 2017.
I didn't think Shanah would mind but we'll see. If you're interested in participating in Top 5 Tuesday, all you have do is write up your post and pingback to one of Shanah's posts. Make sure you pingback to her posts and not just her blog so she can add you to the list.
---

5. I Am Not Your Perfect Mexican Daughter by Erika L. Sanchez
The first book making my list is I Am Not Your Perfect Mexican Daughter. I feel like I never hear anyone talking about this book. It's an incredibly diverse book featuring a Mexican girl dealing with the aftermath of her sister's death. It's also a coming-of-age story with some romance and family elements thrown in there.
Not sure why this book is so underappreciated it, but it's worth a read especially if you love diverse contemporaries.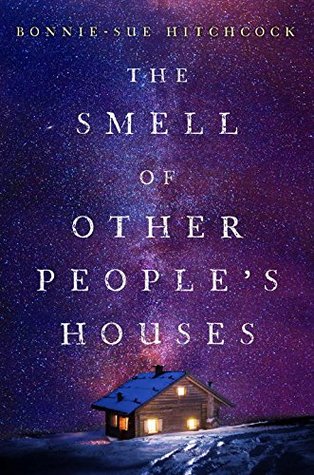 4. The Smell of Other People's Houses by Bonnie-Sue Hitchcock
If you've been following me since the beginning, I love this book so much. It also started my exploration into the historical fiction genre. This book is set in Alaska and is truly a love letter to the 49th U.S. state. Reading the book while I was in Alaska is an added bonus.
Overall, it's an incredible story with a lot of different characters and plots that come together in the end. I only wish more people were reading it and appreciating it for what it is.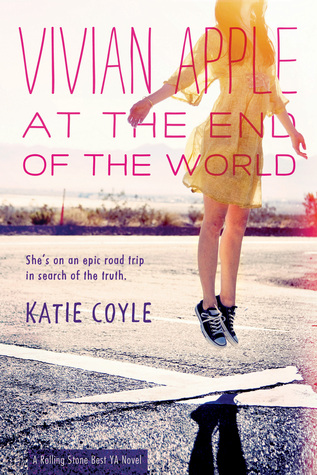 3. Vivian Apple At The End of the World by Katie Coyle
This is one of my most recent reads and one of my favorite booktubers recommends it all the time. However, I've never heard anyone talk about it before then. Vivian Apple at the End of the World has compelling characters, an intriguing plot and will shock you when you least expect it.
Personally, it fell a bit flat for me but I still enjoyed it nonetheless. It's such an intriguing premise that I think others would enjoy. Most notably, the book features a lot of feminist moments and just general moments of awesome girl power.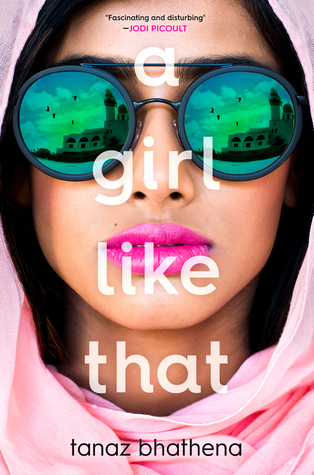 2. A Girl Like That by Tanaz Bhathena
When A Girl Like That was first released, there was a little bit of hype. Then it sort of died down and I still haven't heard anything about it. A few booktubers read it and talked about it but other than that, nothing.
For those who don't know, this book follows a girl growing up in Saudi Arabia and how she rebels against the values held for women. It's basically her story and other people's versions of her story. This book is a tragedy as you find out the MC Zarin died in a car accident and learn about her from multiple different people.
1. A Season of Daring Greatly by Ellen Emerson White
The last book I'm mentioning is A Season of Daring Greatly. This was another book I read while in Alaska. It's such an underrated book and while I didn't give it 5 stars, it's one of the few books featuring female athletes I've read. It also features a female athlete breaking into a male-dominated sport which is amazing.
I just wish the book had focused more on her actually being in the MLB but I understand why it didn't. Even if you're not a sports fan, this is an awesome feminist read and doesn't rely too heavily on being a sports fan. I only wish we would see more of Jill's story!
---
Once again, I'm hoping Shanah doesn't mind my flashback post. Also, have you read any of the books I mentioned or have any underrated recs for me? 🙂