Hello friends and fellow book lovers! I'm back with another Top 5 Tuesday post and hopefully, Shanah doesn't hate me. Each week, I feel like I'm cheating and using a different prompt. Technically, it just said LGBTQ so I assume we're allowed to do whatever we want to?
I don't know! Lol if not, Shanah can kick my butt later haha. If you're interested in participating in Top 5 Tuesday, all you have do is write up your post and pingback to one of Shanah's posts. Make sure you pingback to her posts and not just her blog so she can add you to the list.
---
5. Girl Made of Stars by Ashley Herring Blake
Honestly, I almost put all the Ashley Herring Blake books I read this year. I loved them all, but not as much as Girl Made of Stars. It did come up at #5 because the focus of the book isn't about Mara and her sexuality. The book follows Mara's twin being accused of rape and the fallout of that.
It's such a heavy but important book and Mara's sexuality plays a significant role with her character. There's also another character who identifies as nonbinary too.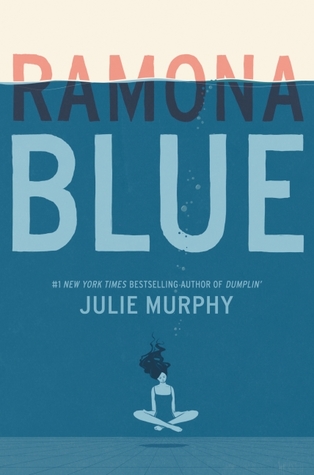 4. Ramona Blue by Julie Murphy
I think I read Ramona Blue in February and I really enjoyed it. This book follows Ramona who is dealing with the aftermath of Hurricane Katrina and struggling with her sexuality. This book packed such a huge emotional punch because every time I'd get used to something, something else would happen and knock the wind out of me.
This book does deal with a lot but mostly the sexuality spectrum. Basically, it's all about learning who or what you like and figuring out where you fit in. Maybe you don't fit anywhere, but Ramona Blue was such an incredible story.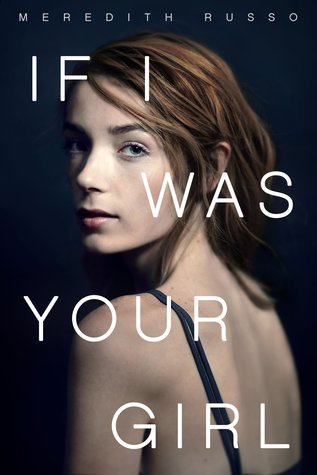 3. If I Was Your Girl by Meredith Russo
I read If I Was Your Girl for the Contemporary-A-Thon in February. This book follows a trans girl, Amanda who moves in with her father after a bad incident. It's basically her rebuilding her life, finding friends and possibly romance.
If I Was Your Girl is the first book I read with a trans MC and wasn't the last. More on that next, but I really enjoyed this book. It was relatively short and had some typical YA romance tropes, but it was still good.
2. Caroline's Heart by Austin Chant
Once again, Austin Chant is another author I've spoken about before. He's easily one of my favorite LGBTQ+ writers and his books are addicting. This year, I read both Peter Darling and Caroline's Heart. Between the two, I found Caroline's Heart to be more appealing.
This book is a historical fiction with cowboys, witches, and trans MCs. It's spooky, atmospheric and diverse. What else is there to say? Obviously, besides that, I'm #trash for Austin Chant and his books.
1. The Seven Husbands of Evelyn Hugo by Taylor Jenkins Reid
No spoilers, but this book was amazing??? I can see now why everyone hyped it up and I absolutely agree. This book was everything I wanted and more. If you haven't read it, please do yourself a favor and read it ❤ ❤ ❤
---
Those are my Top 5 LGBTQ+ books I've read in 2018. I did have a few honorable mentions, but I'll save those for another post. Once again, hopefully, Shanah didn't mind me changing up the prompt a little.