Hello friends and fellow book lovers! In an epic fail of sorts, I'm posting this after the World Cup has already ended. Better late than never, I suppose? Congrats to France on winning it this year!
Anyways, I was tagged by the always lovely and always fun Mandy from @BookPrincessReviews. You all should know Mandy from last week's tag but if you don't, check her out 😀
Rules
Link back to this post so I can read all your wonderful answers!
Answer the questions the best that you can!
Tag a few friends at the end to keep this tag going!
 Have fun!
---
Let the flags fly: Wave them high and proudly!!! Look at all the fun colors!!!
A Book from your World Cup Competing Country/ the Country that You Want to Win!
Since this is over, I'm just going to pick a book set in the United States. I don't talk much about this book, but I definitely need to and that's Dread Nation.
This book is set in Baltimore but also had nods to Gettysburg and honestly, I enjoyed that so much. I feel like there's rarely books set in Maryland or Pennsylvania (my home state) so I'm always down to uplift books set in the Eastern United States 🙂
It's the Beautiful Game: Football! Soccer! Beautiful! Whatever you call it!
A book with a pretty cover / A book that features soccer
Ha! Aren't you shocked I didn't pick something by Emma Mills? Either way, I especially love the ombre effect on the cover of The Way You Make Me Feel. I also don't believe I've read any books focused on soccer so I'll have to do better with that.
Ferocious Fans: Face paint! Big signs! Lots of noise!
Name a fandom you love being a part of!
I love being a part of many fandoms, but two of my favorites are being an NFL/sports fan. I think being a sports fan is such a huge part of my identity and I've made a lot of connections because of it.
The other fandom I love is the Bob's Burgers fandom as I love talking, writing about and watching the show. It's such a huge source of joy for me and I don't know if I'd even be writing for a certain site if I didn't start watching it.
Teamwork! Teamwork! Teamwork!: There is no way one person can win the game!
Name your Favorite Bookish Crew / A Book that has Co-Authors!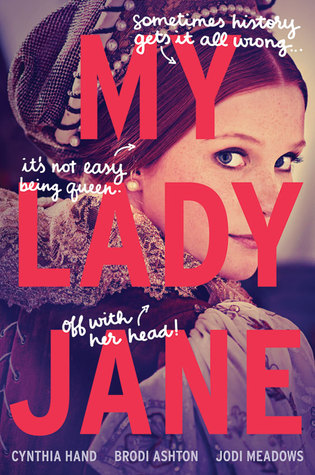 No way I couldn't include My Lady Jane from the Lady Janies. When I'm writing this post, I'm reading My Plain Jane and I'm loving it just as much. I never thought I'd love a co-authored book as much as I love this series.
Ref blows the whistle!: You either love him or you hate him.
Name a book/character that you mixed feelings towards!
(whispers) I always hate the ref unless they're helping my team.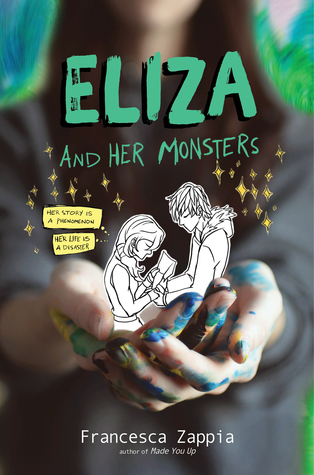 I'm in the minority here, but I have such mixed feelings about Eliza and Her Monsters. I love the concept, the mixed media and the potential it had. As for the book, it ultimately fell flat to me and nothing gave me more mixed feelings than Eliza. Personally, I thought she was a brat and the 1/4 of the book felt too dramatic for me. The synopsis also kind of ruined the big "twist."
GGGGOOOAAAALLLL!!!!: Everyone loses their heads and starts yelling at the top of their lungs!
Name your last 5-star read!
I've already mentioned this book once, but if you haven't read it, you need it to!
The Gold Cup: It's what we play for.
The Most Coveted/Loved Book On Your Shelf
I mentioned my love for Bob's Burgers above but this book is one of my favorites. I ended up finding this book at Sam's Club and sometimes, I love just looking at it. I enjoy reading the recipes even though I have yet to try them. Since there's a sore lack of Bob's Burgers merchandise, it holds a special place in my heart. 🙂
---
Since the FIFA World Cup is over, I'm not going to tag anyone!
What fandoms do you love to be apart of? 😀