Hello friends and fellow book lovers! It's Sunday and the perfect day for a tag. I mean it is tag day on my blog. Anyways, I'm back at it with more backlogged tags and maybe, one day I'll finally be caught up.
Today is not that day, though so let's get into it! I was tagged by the lovely Mandy of BookPrincessReviews. I'm sure you all know who Mandy is because she's the co-blogger, tag fanatic and generally awesome person from BookPrincessReviews. Be sure to check out her blog if you haven't!
Without further ado, let's get into the rules and the Underrated Female Heroes Tag!
---
Rules:
Please pingback to me at Kate @ Melting Pots and Other Calamities.  Make sure to pingback to one of Kate's posts.  She won't see the post otherwise!
Answer the questions.
Choose female characters from books, movies, TV, anime, Webtoons, etc.
Tag as many people as you want, but at least one person.
Have fun!
*For this tag, I'm going to try to do a mix of different genres, not just books so let's go!
1. Name a heroine you like, but whom you feel is always overshadowed by the male characters in the story
While I didn't enjoy Bristol at first, I grew to love her in Grip. That being said, I think Kennedy Ryan focused a bit too much on the male characters versus Bristol. Yes, it's her and Grip's love story but I think the focus shifted too much to Bristol's brother and Grip rather than just Bristol.
2. For that matter, name a heroine whom you feel is always overshadowed by the other female characters in the story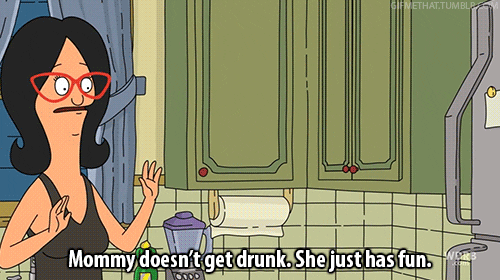 This hands down is Linda Belcher from Bob's Burgers. Everyone talks about Louise and Tina, but Linda gets thrown to the side. She's such an amazing character and a great mom so why aren't more people focusing on her?!
3. Name a character who had potential but was greatly underutilized in her story
(whispers) do we have all day for this question?
For this one, I'm going with Jill from A Season of Daring Greatly. As much as I wanted to love this book, I had some issues with it. Most notably, I think the author should have dove deeper into Jill's life after becoming a pioneer, focus on her MLB career and played out more like Fox's Pitch.
4. Name a female character who you either find better in her book than her movie, find better in her movie than her book, or whose portrayals you find equal

Even though it's been so long since I've read Sisterhood of the Traveling Pants, I can recall picturing the cast as the characters in the book and vice versa. Everything about the casting and their descriptions was spot-on. (At least to me) I really need to revisit both, though so basically the 4 main characters of the series 🙂
5. Name a character who you want more backstory on
Once again, do we have all day for this one???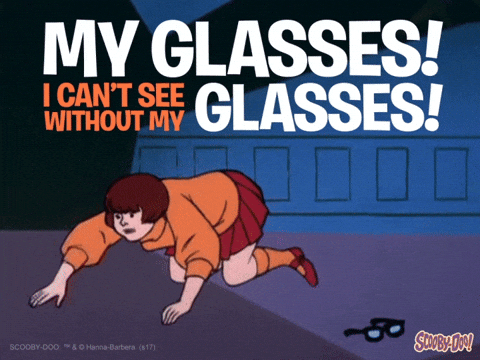 This is such a retro gif and also #same with this gif. I'm going with another TV character and that's Velma Dinkley from the Scooby Doo franchise. Despite being a main character, we don't know much about Velma. There are a lot of different shows, movies, and comics based around the franchise so can we please get more backstory on Velma??
6. Name a character with traits you feel are sadly overlooked by everyone
This has to go to Jane McKeene from Dread Nation. Even though I didn't fall in love with this book, I really loved Jane as a character. I think a lot of people underestimated her because she's a black woman and it ends up backfiring on all of them. She ends up saving a lot of people's butts and kicking lots of butts.
7. Name a morally grey character. (Villain or anti hero!)
At first, I had trouble with this question but then it came to me. Alex from The Female of the Species is the perfect example of a morally grey character. She's also an incredibly unique face in YA, too. Despite how morally grey she is, I think Alex is a wonderful and complex character.
8. A character you're stunned isn't more famous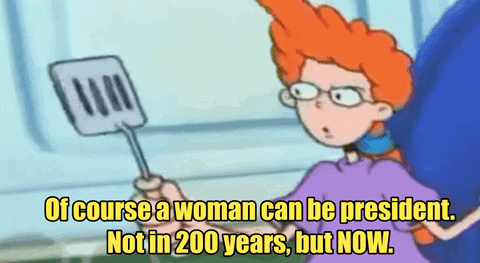 Literally, no one ever talks about this show and I don't know why??? Pepper Ann aired on Disney from 1997-2000 but no one talks about how amazing the show is. Obviously, they never talk about how great Pepper Ann is either!!!! Seriously, watch this show and love Pepper Ann so she/it can get the hype it deserves.
9. A character from a piece of fiction you're amazed isn't more famous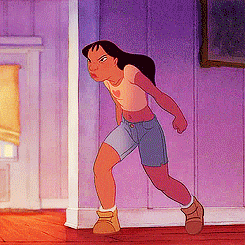 I'm going with another Disney property and that's Lilo and Stitch. Speaking of that movie/series, why does no one give Nani the love she deserves? She's hardworking, smart and plays the dual role of mother and sister. Honestly, Nani is a queen and SHE DESERVES TO BE IN THE SPOTLIGHT OK
---
I haven't had this much fun doing a tag in forever so I'm tagging a handful of people!!!!
I hope you ladies all decide to do this tag because it was fun!!!! If not, I understand 🙂