Hello friends and fellow book lovers! To say I'm hyped for Top 5 Tuesday is no joke and I'm always hyped for Top 5 Tuesday. This week is easily one of my favorite weeks as I get a lot of recommendations from fellow bloggers and my favorite booktubers.
I'll try to limit my list to just 5, lol. If you're interested in participating in Top 5 Tuesday, all you have do is write up your post and pingback to one of Shanah's posts. Make sure you pingback to her posts and not just her blog so she can add you to the list.
For this week's prompt, I think I'm going to try to include who recommended me the book, my rating and thoughts. Without anymore hold-up, let's get into it!
---
5. Coffee Boy by Austin Chant
Coffee Boy by Austin Chant was recommended by Cece from ProblemsofABookNerd. I discovered her channel last year and I can't believe I didn't find her sooner. She's a queer booktuber who has an endless supply of queer recommendations. However, I know I wouldn't have read this or any of Austin Chant's other books without following her.
Of all of his books I've read, this is easily my favorite one. I did rate this one and Caroline's Heart both 4-stars and Peter Darling 3-stars. Chant is one of my new favorite authors for his ability to tell an impactful story in such a short amount of pages.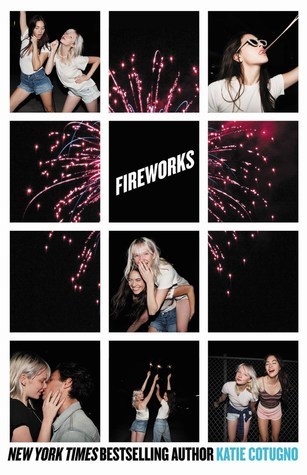 4. Fireworks by Katie Cotugno
Fireworks by Katie Cotugno was recommended by Kristin from SuperSpaceChick. I found her via my friend Lysette and I think she's the first booktuber I subscribed to. She was hyping this book up when I first started following her.
Sadly, this book didn't live up to the hype for me. I ended up giving it 2 stars, but that's okay. Part of the reason why I like Kristin is our different preferences. I know I can always find a plethora of recommendations on her channel.
3. The Backstagers Vol 1 by James Tynion IV
The Backstagers series was recommended by Ali of HardbackHoarder. If you follow Ali, you know she's the queen of graphic novels. She's either always recommending one or checking out a new one from the library. I've gotten a lot of recommendations from her, but this is one of my more recent reads.
This was an adorable LGBT+ graphic novel with a lovely art style and an interesting premise. The 1st volume was good, but I can't wait to see where it goes next. I think I gave it 4 stars.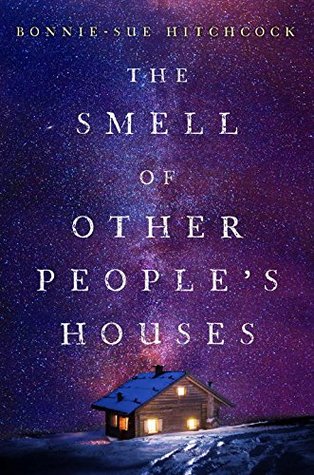 2. The Smell of Other People's Houses by Bonnie-Sue Hitchcock
The Smell of Other People's Houses was recommeded by Chelsea of ChelseaDollingReads among many other favorite books of mine. I won't even pretend here: Chelsea is my favorite booktuber and I'm always excited for her recommendations/videos. I could probably make this list just based entirely around books she recommended lol.
Anyways, this is easily one of my favorite books of all time. It weaves such an intrigite web of these teens and their lives but still pays homage to Alaska. You can tell the author loves Alaska and reading it while I was there was brilliant. Obviously, a 5-star read and one I'd recommend to everyone ❤
1. All of Emma Mills' books
Emma Mills was recommened to me by Jane of ItsJaneLindsey. Similar to Chelsea, Jane has recommended some awesome books I've read and still want to read. However, the biggest recommendation I've gotten from her is Emma Mills as an author.
It's no secret that I love Emma Mills and it's hard to imagine a time where I didn't love her books. All I can say is thank you to Jane for introducing me to Emma Mills and making me love her.
---
What are 5 books you've read because of booktube or our fellow bloggers? I'd love to hear some recommendations in the comments if you have any for me 🙂