Hello friends and fellow book lovers! I'm back again with another Top 5 Tuesday post and this one is screaming my name. I'm not someone who usually rereads books but I've been thinking about it more and more. Why do I have so many books on my shelf if I'm only going to read them once?
I suppose we all have that problem, lol. Anyways, let's get into Top 5 Tuesday. If you're interested in participating in Top 5 Tuesday, all you have do is write up your post and pingback to one of Shanah's posts. Make sure you pingback to her posts and not just her blog so she can add you to the list.
---
5. Kristy's Great Idea by Ann M. Martin
When I saw this prompt, I immediately looked around my room and spotted my shelf of BSC books. Of course, this book was the first one to pop into my mind when I started writing this post. I haven't reread one of my Baby-Sitters Club books in years and I wanted to see if they're still as good as I remember.
Additionally, I still have my Kristy's Great Idea graphic novel to read. Of all the books on my shelf, this is one I'm most hesitant about rereading.
4. Things That Make White People Uncomfortable by Michael Bennett
To say I loved this book would be an understatement. This is exactly the book I've always dreamed about reading. It was an incredibly honest look at the NFL, racial tensions, the anthem protests and being black in America. I can't really speak to any of that besides the NFL, but Bennett really opened my eyes.
Considering what's happened to Colin Kaepernick, I'd love to reread this before the NFL regular season starts. Michael Bennett remains a fresh face in a league otherwise full of turds.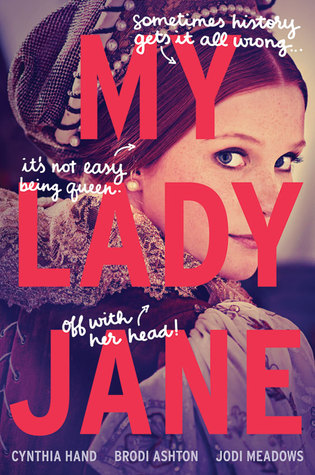 3. My Lady Jane by the Lady Janies
When I'm writing this post, I have yet to read My Plain Jane. By the time it goes up, I should have read it and loved it. That brings me back to the 3rd book on my list and that's My Lady Jane. I loved this book so much more than I thought I would and I want to get back to the world.
Even though I read it in February, it feels like forever since then. Maybe after I finish My Plain Jane, I'll reread My Lady Jane. Either way, it's definitely high on my list of rereads.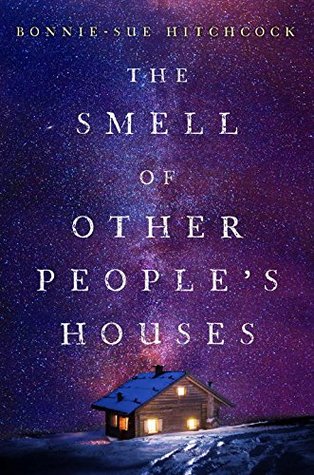 2. The Smell of Other People's Houses by Bonnie-Sue Hitchcock
Have I mentioned I love this book? Not in a little while so let's get into it. This book is set in Alaska and luckily, I had the chance to read in Alaska. It had such a wonderful cast of characters who were intertwined while still being a love letter to Alaska. It made my trip 100x times more enjoyable.
That being said, I'd like to revisit the book and see if I feel the same. Hopefully, it will feel like breathing in the Alaskan air all over again or playing with sleigh dogs. I just need to read this book again and pretend I'm not having a staycation this year 😛
1. All of Emma Mills' books
Shocking to anyone? I think not but I can't help it! I love Emma Mills' books so much and I still have to wait a year for her next one. How can I even survive that long? There's no way I won't pick up one of her books before the end of the year.
---
What are some books you want to reread? Anyone up for a buddy read of any of Emma Mills' books? 🙂