Hello friends and fellow book lovers! It's Tuesday and possibly my favorite day of the week on this blog. It isn't my favorite day of the week though as I usually have to work lol. Even so, it's time for another Top 5 Tuesday post and as per usual, I always look forward to reading/writing them. 🙂
If you're interested in participating in Top 5 Tuesday, all you have do is write up your post and pingback to one of Shanah's posts. Make sure you pingback to her posts and not just her blog so she can add you to the list.
I'm gonna be honest: I'm not a great photographer nor do I have very many pretty naked hardbacks. However, I'm going to try my best and see if I can get some decent pictures!
4. Stardust by Neil Gaiman
This book was gifted to me by my friend, Lysette. Last year for Christmas, we did a gift exchange and I got her The Hate U Give while she got me this beautiful addition. This is easily one of the prettiest books on my shelf and I especially love the gold foil on the front.
As for the Funko, I decided to go with Bill Cipher from Gravity Falls. He's not a star but the closest thing I had so I figured why not?
3. Batman: Nightwalker by Marie Lu
Alright so there's no way I couldn't include this cover on there! Also excuse the desk as it was used and old so I'm not sure what it survived before I had it lol.
Anyways, the naked hardcover for Batman is simple but a classic. It reminds me a lot of the Bat symbol lighting up in the night. I just propped the cover up beside it and then the closest Batman-related thing I had was that Batgirl funko.
2. Foolish Hearts by Emma Mills
Of course I had to include Emma Mills on my list! I only own a hardcover version of her most recent release, Foolish Hearts and paperbacks of her two previous works. If so, the naked hardback of Foolish Hearts is so gorgeous. How does she hit the jackpot with both covers and naked hardbacks?
1. Wonder Woman: Warbringer by Leigh Bardugo
Anyone who knows me won't be shocked. I had to include another one of the DC Icons books on my list, because I loved it that much. As a fan of Wonder Woman, I was over the moon when I saw this naked hardback. I especially love how the copper and blue mesh together.
As for the other things in the picture, I included the cover and my blu-ray of the Wonder Woman movie. I also included my favorite magnet of the DC Bombshells Wonder Woman. I tried to get a picture in front of all my funkos and then my Wonder Woman shelf but I couldn't get a good one!
---
Well, there's my top 5…er top 4 Tuesday post. I personally don't think much about naked hardbacks but I'll pay attention more now! Hopefully, my pictures came out alright and you guys enjoyed this post 🙂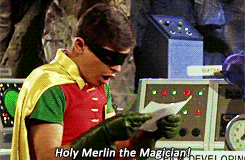 What are some of your favorite naked hardbacks?