Hello friends and fellow book lovers! June is here and I can't believe it?? Summer is here and that means it's almost time for my boyfriend to come visit. I'm so excited!!!! This is not an appreciation post for my boyfriend, but a Top 5 Tuesday post!
This week, Shanah came up with a unique topic! If I understand it right, we're looking for covers with all three colors on it and that's a bit of a challenge. I'll accept it so let's get into Top 5 Tuesday and then my choices 🙂
If you're interested in participating in Top 5 Tuesday, all you have do is write up your post and pingback to one of Shanah's posts. Make sure you pingback to her posts and not just her blog so she can add you to the list.
5. Piecing Me Together
This is the first cover that came to mind! It's done in a collage style and features a multitude of different colors. Even though it might not be obvious, all three colors are featured on this cover somewhere. Either way, I knew this cover had to make my list.
4. Ivy Aberdeen's Letter to the World
Ashley Herring Blake is always blessed with great covers. Most recently, I read this middle-grade story and loved it. The cover is part of the reason why I picked it up and it features all the colors. It's just such a pretty cover and features an adorable story 🙂
3. The Summer of Jordi Perez
Alright so maybe I didn't love this book as much as I wanted to. Either way, there's no denying this cover is wonderful. It features the LGBTQIA+ flag in the text and even features red and yellow on the burger. Despite me not enjoying the book as much, the cover is such a delight!
2. If You Come Softly
This is another cover I thought of immediately! The leaves include all of the colors and make such a lovely backdrop for the cover. This is the only book I haven't read but it's on my TBR 🙂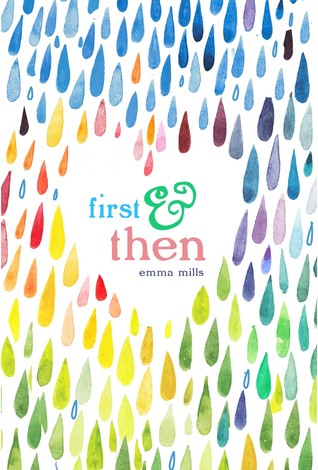 1. First & Then 
Do I even need to explain this one? If you've been following me, you'd have to know this cover would make my list and that it's one of my favorite covers 🙂
---
Personally, I thought this was really fun and I enjoyed looking for covers. What are some of your favorite covers featuring red, yellow and orange? 🙂