Hello friends and fellow book lovers! It's Wednesday and it's also hump day and also Shelf Control day. Like the rest of the month, I'll be spotlight a book I own or want to read with a focus on mental health.
Here is what Shelf Control is and the rules: Shelf Control is a weekly celebration of the unread books on our shelves. Pick a book you own but haven't read, write a post about it (suggestions: include what it's about, why you want to read it, and when you got it), and link up! For more info on what Shelf Control is all about, check out my introductory post, here.
Rules
Write a blog post about a book that you own that you haven't read yet.
Add your link in the comments!
If you'd be so kind, I'd appreciate a link back from your own post.
Check out other posts, and…have fun 🙂
This Song Will Save Your Life by Leila Sales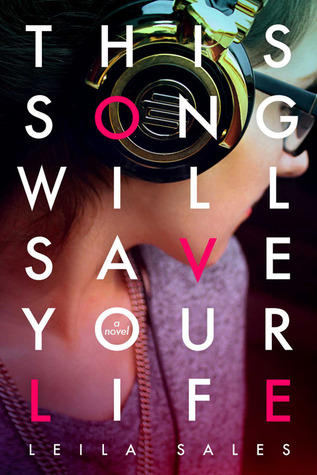 Published: 2013 // Length: 276 pages
Making friends has never been Elise Dembowski's strong suit. All throughout her life, she's been the butt of every joke and the outsider in every conversation. When a final attempt at popularity fails, Elise nearly gives up. Then she stumbles upon a warehouse party where she meets Vicky, a girl in a band who accepts her; Char, a cute, yet mysterious disc jockey; Pippa, a carefree spirit from England; and most importantly, a love for DJing.
Told in a refreshingly genuine and laugh-out-loud funny voice, This Song Will Save Your Life is an exuberant novel about identity, friendship, and the power of music to bring people together.
---
Why I want to read This Song Will Save Your Life: Surprisingly this is a book I do have! Yay for actually owning a book I'm talking about lol. Anyways, this book has been recommended and mentioned many times by emmmabooks as I'm sure most of you know.
At first, I didn't know it was a book about mental health. I should have guessed, but it seems interesting. Music and songs have helped me get out of a depression and are such an incredible source of comfort. I can't wait to see how mental health and music have a connection in this book.
Overall, this book just sounds like something I'd really enjoy. It's sad I haven't had the desire to pick it up yet. Heck, maybe I'll do a shelf control monthly TBR someday!
Have you read This Song Will Save Your Life?