Hello friends and fellow book lovers! When I'm writing this post, it's the day after the NFL Draft. I'm still hyped up from it so I'm using all the energy for post writing. In the present, it's Tuesday and the only thing that makes Tuesdays better is Top 5 Tuesday!
This week is sort of a continuation of last week in a way. Last week, we talk about opening lines and this week, ending lines. This is another topic that got me thinking so hopefully, I can come up with some good lines and probably some duplicates 😛
If you're interested in participating in Top 5 Tuesday, all you have do is write up your post and pingback to one of Shanah's posts. Make sure you pingback to her posts and not just her blog so she can add you to the list.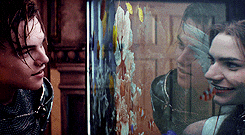 5. "For never was a story of more woe Than this of Juliet and her Romeo."
I'm starting off with a pretty cheesy line, but it's the first one that came to mind. The story of Romeo and Juliet by William Shakespeare is iconic. Despite their tragic ending, the play tells a story of love, war and family. However, the last lines are ones that stand out most to me.
The story is woeful in so many ways, but the two do end up together. If you really think about it, they technically do. Regardless, this last line is one I always remember from both the book and the movies.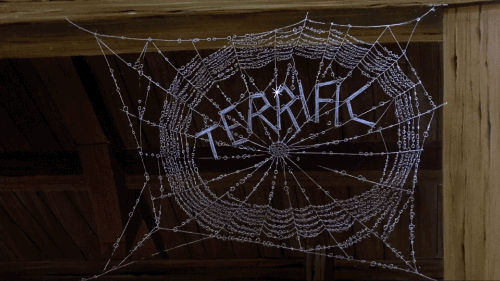 4. " It is not often that someone comes along who is a true friend and a good writer. Charlotte was both."
I'll be honest: I don't believe I've ever read Charlotte's Web. I have seen the movie and the movie was heart-breaking enough. It actually made me care about a spider. Throughout the entire story, we watch Wilbur and Charlotte bond and then poof.
The saddest thing ever happens. I won't give away any spoilers in case you haven't seen it. However, the last words encapsulate Charlotte and everything she was to Wilbur and to, many of us.
3. "I don't know if I will have the time to write any more letters, because I might be too busy trying to participate. So, if this does end up being the last letter, I just want you to know that I was in a bad place before I started high school, and you helped me."
The last lines of The Perks of Being A Wallflower are long. It's basically an entire paragraph. Instead of including the whole paragraph, I included some of my favorite lines. Throughout the novel, we watch Charlie change and grow and this is the perfect ending to the story.
Not everything is wrapped up nice and neat, but that's how life is.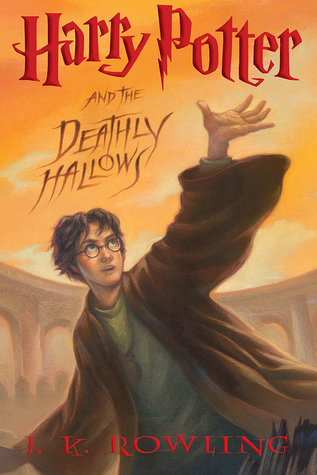 2. "The scar had not pained Harry for nineteen years. All was well."
There was no way the last line of Harry Potter wasn't going to make my list. Since I just finished the books recently, this quote is fresh in my mind. It's such an iconic quote and one people sleep on. No one really talks about the last line, but instead focuses on other quotes.
Either way, I think this was the perfect ending to the story and wrapped up Harry's journey in a lovely way.
1. "I hoped that Mary Anne, Claudia, Stacey, and I -The Baby-Sitters Club- would stay together for a long time."
And then I cry. Before I get started, am I a Baby-Sitters club fan blog?? I might as well be but anyways! Like I mentioned, this series means so much to me and these lines are everything. It not only cements their friendship but also their business and it's just such a wonderful conclusion to the first novel.
I'm not sure if she planned on it being such a huge and popular series, but it's such a great ending to the first book. I could go on and on, but this series continues to hold such a special place in my heart.
What are some of your favorite closing lines from books? 🙂