Hello friends and fellow book lovers! This Friday, I'm coming at everyone with a different type of posts. For the last few weeks, I've been contemplating making a non-bookish favorites post. However, I've been going back and forth because I feel like I never have enough.
After reading Kristin's, I decided to follow her lead. This post is going to be all about my favorite things during the month of April. The only condition is it can't be bookish-related. Hopefully, you guys enjoy these types of posts so I can make more in the future.
Movies
Even though I don't go to a lot of movies, I love movie trailers and writing about old movies so here are 2 of my movie favorites.
Crazy Rich Asians Trailer
A few weeks ago, the trailer for Crazy Rich Asians dropped. Even though I haven't read the book, the trailer looks amazing. I did a little research on it for Hidden Remote and it's intrigued me ever since. Not only did this trailer make me want to see the movie but also read the book.
The Incredibles 2 trailer
Obviously, I had to include this trailer on here too. Much like everyone else, I'm super excited for The Incredibles 2. I'm excited to see Helen take the front seat, see Frozone get more screen time and learn more about Jack Jack's powers. Honestly, do I even need to explain why this is a favorite?
TV
This was a huge TV month for me so hold on tight!
Two of my favorite Netflix originals released trailers: GLOW and Dear White People. I've enjoyed both of them immensely and I can't wait to see what the upcoming seasons bring!
As for TV shows I've been watching, I've been falling asleep to Harvey Birdman: Attorney At Law. It's an Adult Swim show about an old Hanna-Barbera character turned lawyer and it pokes fun at him and other Hanna-Barbera characters.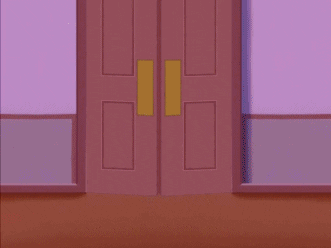 Some other shows I loved this month were Bob's Burgers (of course), American Dynasties: The Kennedys and the NFL Draft. The draft is always a huge opportunity for me to get a lot more page views on my articles so it's a plus 😀
Music
Usually, I listen to the same artists every month but this month, I've listened to a few new songs and have enjoyed them.
An overall music favorite this month was Ed Sheeran. My mom has his newest CD and I enjoy almost his whole discography. My current favorite song is from Divide and it's called "New Man."
Now I'm just going to feature a few songs I've been loving this month and ones I highly recommend.
Misc faves
Pod's Burgers: A Bob's Burgers podcast: All month, I've been listening to a Bob's Burgers podcast. I've never listened to a Bob's podcast hosted by two ladies and these two are sisters. If you're a fan of the show, they analyze the show, feature countdowns and are just cool ladies. I'm also interviewing them for Hidden Remote so yasss, they're very cool.
Mrs. Potts pajama set: Right after I got my taxes back, I wanted to buy something (of course haha!) I went to Walmart and I found these really cute Mrs. Potts pajamas. I've been wearing them since I got them. They're incredibly lightweight and I knew I had to get them since there is hardly any Mrs. Potts and Chip merch.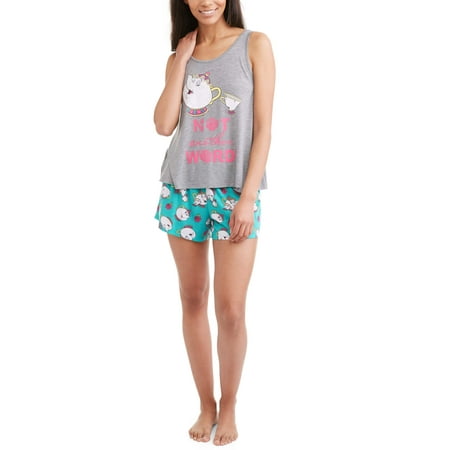 My new blog name: I'd be remiss to not include my blog name change. Going from mylifeasasportsfangirl to bookishlyrebecca was a great decision. I've been going back and forth with it for a while. I'm happy I finally took the plunge and changed it as I think it's a huge improvement. 🙂
---
Those are some my non-bookish favorites for April. Hopefully, you enjoyed this post and if you did, I'll have to write up another post next month.
I'm just happy to feature some non-bookish stuff on my blog again 🙂