Hello friends and fellow book lovers! I have so many backlogged tags so I'm posting a tag on Friday and Sunday this week. Hopefully, I can make a dent in them soon. Either way, let's get into this tag.
I can't believe it's the 5th time I've been nominated for the Sunshine Blogger Award. If you would've told me this 6 months ago, I would have been shocked. I'm just so thankful for the book community and the friends I've made because of it.
Thank you so much, Noriko for nominating me. I always enjoy your posts and you have such a lovely aesthetic. Sometimes I just love scrolling your blog and posts because of it 😛
---
Rules:
Write about it on your blog and thank the person who nominated you (Do tag him/her). Write about their blog too.
Display the award on your blog.
Nominate 5 – 10 people.
Let the nominees know that you've nominated them by linking to a post.
Questions:
1. If you could use magic (only one), what would that be and why?
This one is really tough because I love magic especially magicians. If I could use magic one time, I'd use it to teleport myself between my house and my boyfriend's. I miss him so much and even seeing him for a second would be amazing. Excuse me while I go cry in the corner.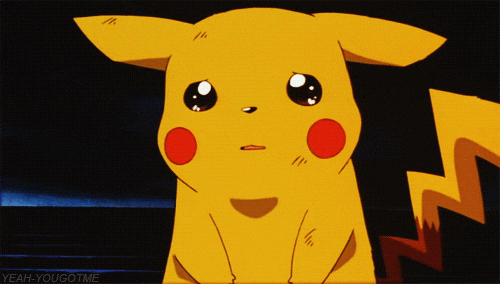 2. If you could live in a fictional world, what would that be and why?
I know I always use this answer, but the Hundred Acre Wood. It's one of my favorite fictional lands where I could spend the day with Pooh and his friends. We could have fun, play games and spend the day together. Sounds like a pretty good time to me.
3. What is the drink of your choice when reading?
Diet Coke! It's my drink of choice for everything, though.
4. Name the place you really want to visit right now.
5. Name the moment you want to cherish throughout your life.
Honestly, is this the post where I constantly talk about my boyfriend? I don't talk much about him on my blog so let's get into it.
A moment I want to cherish is meeting my boyfriend for the first time. We met online before meeting up in person. When I first saw him at the airport, it really felt like it does in the movies. It's like no one else was there and it was just us. I can still picture it so vividly in my mind. 🙂
6. What is your biggest bookish pet peeve?
Biggest bookish pet peeve is probably publishers taking forever to release a paperback version of a book. I'm sorry, but I prefer paperback books and I hate having to wait sooooo long for them.
7. Tell me your favorite/least favorite book genre.
My favorite book genre is contemporary. My least favorite is either science fiction or horror because I can never get into the stories.
8. What is your recent milestone?
Hmmm, this is tough because I haven't had many milestones. I think my recent milestone is getting over 230 followers (when I'm typing this!)  I think that's awesome because I set monthly goals for myself in bullet journal and hitting 230 followers was in there.
9. Tell us a bit about yourself!
I'll share 3 facts about myself I don't think I've shared before.
Despite being almost 25, I don't have a driver's license. I get so nervous, driving even though I usually to drive a lot when I was younger. I just need to get back into the habit.
My favorite show of all time is Bob's Burgers and some of my articles have been retweeted/liked by the show's creator, cast, and crew. It makes me so happy and I wish they would invite me to hang out with them already haha.
I have a HUGE collection of Funko pops. I keep them in their box so a huge chunk of my wall is pop figures. If anyone is interested, I might do a pop collection post. 🙂
10. What are your passions in life?
My #1 passion is writing. I started off as a sports writer, but have since written about entertainment and books. I've always loved writing and I enjoy getting my opinion out there, starting discussions and writing about subjects I enjoy.
Another passion I have is for my animals. I have 2 cats and 2 dogs who I love dearly. Having pets is a privilege and I'm extremely happy to be able to have the ones I do plus I don't mind the extra responsibility or having to take care of them. Obviously, I don't do it alone as I live with my parents but I've always been passionate about my pets.
I won't ramble on much longer, but I have a passion for reading, too. There's no way I couldn't include reading on this list.
---
Tag! You're It:
I'm super lazy and it's also past midnight so I'm just going to reuse Noriko's questions. I think they were pretty great so feel free to use them if you do this tag. No pressure if you don't want to. 🙂