Happy Tuesday everyone! TGIT, am I right or at least, thank goodness it's Top 5 Tuesday so this Tuesday is a little more bearable. That's definitely a lot more realistic but anyways, this week is another tricky one for me.
This week's Top 5 Tuesday topic made me think a lot. Let's get into the rules and you can participate before my head starts hurting.
If you're interested in participating in Top 5 Tuesday, all you have do is write up your post and pingback to one of Shanah's posts. Make sure you pingback to her posts and not just her blog so she can add you to the list.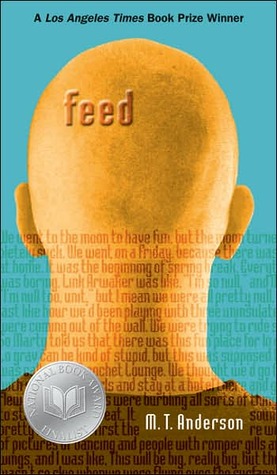 5. Feed by M.T. Anderson
I had to read Feed for one of my college classes and it was my first foray into sci-fi YA. I enjoyed the book when I first read and thought it was an interesting perspective on what the future could become. I think I even wrote a paper about it, probably something about consumerism.
Either way, this book is very polarizing because, on Goodreads, there are either a ton of people who love it, hate it or just gave it a meh rating. Either way, I still look back on it with fondness so I had to include it on my list.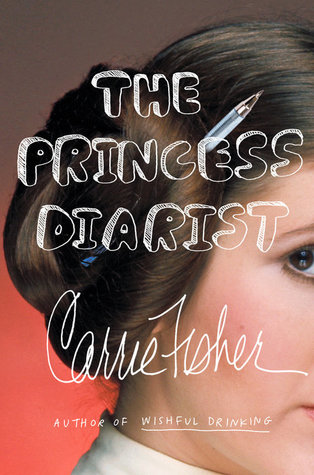 4. The Princess Diarist by Carrie Fisher
All I can say is I wish more people loved this book but I can see why they don't. I can understand why people have issues with its content and what Carrie Fisher chose to reveal. It was messy and at times, hard to read but that's why I loved it.
I loved seeing Carrie in the 1970's juxtaposed with now. I especially loved all the insight into Star Wars and it felt like getting a backstage pass. It was a refreshing and honest look at the life of Carrie Fisher which I loved. It's probably the last of her writing we'll ever see so I treasure it.

3. Titus Andronicus by William Shakespeare
Ok so it might be a little weird to include Shakespeare on my list, but hear me out. This is another book I read in college, namely my Shakespeare class. This play is a tragedy and boy, is it.
There's a lot of violence, death, and just plain grossness so I see why people didn't enjoy it. Personally, I loved it especially the movie adaptation. It shows the grossness and length people will go to for revenge. I did think some of the female characters could have been treated better, but that's just #typicalbillyshake.
Anyways, I would love to see this play performed because it would be such a lively and gruesome production.
2. Zenn Diagram by Wendy Brant
I'm not sure how many people truly "hated" this book, but I know a lot of people gave it a meh rating. Personally, I thought Zenn Diagram was an interesting story full of flawed characters who were connected in a weird way.
The ending might have been a little convenient, but it didn't end up impacting my enjoyment of the story. Mostly, I just think people don't know about it or haven't given it a chance. There are likable characters, a cute romance and a surprising mystery that gets solved. Either way, I wish more people gave it a chance!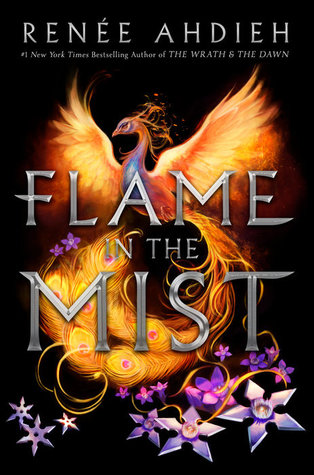 1. Flame in the Mist by Renee Ahdieh
This is one of those books that puzzles me. I know a lot of people assumed it was a Mulan retelling and were mad or that the book had slow pacing. Once again, I can see why people were so disappointed and disliked this book.
However, I found the book to be interesting and it stood on its own. There were some elements borrowed from Mulan and some nods to Japanese culture. I loved the MC Mariko and how resourceful she was. Everything about this book intrigued me and sucked me in right until the very end.
I personally can't wait for the sequel to come out and hopefully, people will be kinder to that one.
---
I know some of my answers kind of meh, but hopefully Shanah doesn't mind too much. I just had a hard time, coming up with answers lol. Next week will be easier, I can tell already!
What were some books you loved that others didn't?