Hello friends and fellow book lovers! It's a beautiful day to post my April TBR or at least, I think it is. Either way, I have some pretty big plans for April but I won't talk too much about them here. I wouldn't want to spoil the rest of the post for you, lol 😛
Anyways, I won't ramble too much. Let's get into the 7 books I plan on reading in April.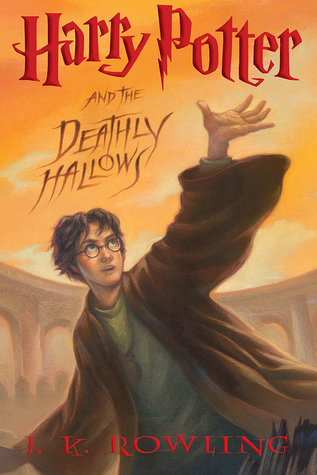 1. Harry Potter and the Deathly Hallows by J.K. Rowling
Let's get the big one out of the way. This month, I plan on finishing the Harry Potter series by J.K Rowling. I've been avoiding everything Harry Potter until I finish this book and can give my thoughts. Maybe, I'll even make a post about it next month!
I'm excited to finish the series, but also nervous. I have no idea what's going to happen and the last book almost killed me. I'm sure this one will do the same haha. The silver lining and a huge reason for finishing is so I can watch the movies. Let's hope this one doesn't disappoint!
2. Tyler Johnson Was Here by Jay Coles
True to my word: This is the new release I bought in March. In March, I also became a B&N member so yay! Anyways, I don't know anything about this book besides what the synopsis says.
I won't talk too much, but I don't want to know anything about this book. I want to go in and be completely surprised. Early reviews have been good so I can't wait to read this one already! Plus it's one I now have on my shelves so yay.
3. Another Brooklyn by Jacqueline Woodson
This month, I set a goal for myself to read more diverse books. Since Another Brooklyn has been on my TBR forever, there's no way I couldn't include it. I haven't read anything by Jacqueline Woodson yet, but I've heard such amazing things.
I know this book is relatively short too so it'll be a nice change of pace. I'm not 100% on this, but I think it includes some autobiographical elements? Either way, I'll be happy to add this one to my read pile soon.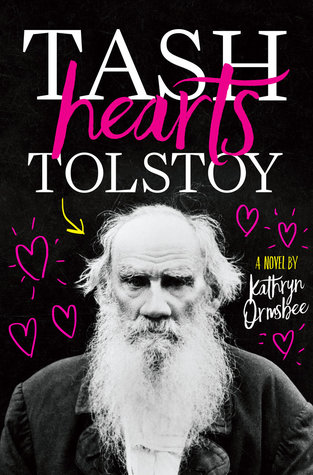 4. Tash Hearts Tolstoy by Kathryn Ormsbee
Let's just get this out of the way first. I'm reading this book for the Popsugar challenge of reading a book with an ugly cover. I'm sorry but this cover is trying to be cute with all the little details but it's still just Tolstoy.
I'm a little hesitant as I've heard mixed reviews, especially about the Youtube aspect of the book. I can't speak on that or the ace rep but I'm going to give it a chance. Maybe I'll be pleasantly surprised.
5.  I Am Thunder by Muhammad Khan
This is another book for my Popsugar Reading challenge. This time, it's fulfilling the challenge of reading a book with a weather element in the title. I'm pretty sure thunder is a weather element, but oh well.
I don't know anything about this book and it looks like not many people have read it on Goodreads, either. Nevertheless, it seems like it's going to be an intense read from what the synopsis says. All I can say is look at the cover and I dare you to tell me it's not stunning???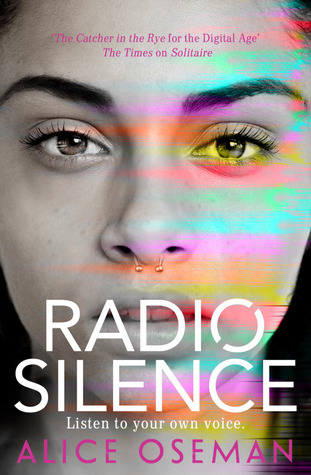 6. Radio Silence by Alice Oseman
I feel ashamed to say this, but I haven't read anything by Alice Oseman. I've been hearing such wonderful things and with her new release on the way, it's time. I do know a bit about this book and how it involves a girl loving a podcast and finding out her friend runs the podcast?
Maybe not, but I love podcasts so that hooked me. I think the book also features diverse characters and relationships. Don't quote me on that, but I think that's what I've heard or read?
As you can tell, I try to go blind into books so I give much description so here's a gif for your troubles.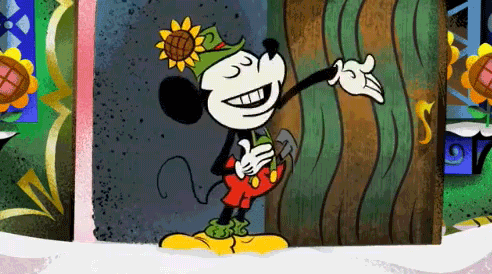 7. Dread Nation by Justina Ireland
Hello from the past. I actually had a completely different book on my TBR this month but changed it. Why? You may ask and that's because I got a Barnes & Noble gift card for Easter so I thought screw it! I want Dread Nation!!!!!
Anyways, I've heard wonderful things about this book and I'm just too excited to not pick it up. I don't know anything about it and I don't want to, either. Hopefully, I'll end up enjoying it. Back to your regularly scheduled TBR post. 🙂
---
This month, I'm trying to take it slow so I don't get into a reading slump and so I don't burn myself out. Fingers crossed I can get to all of these books and end up enjoying them.
What are you planning on reading this April?