Hello friends and fellow book lovers! It's another lovely Wednesday and that means: It's time for another Shelf Control post. I've been loving this meme because it gives me a chance to either remember books I forgot about or talk about books I really need to start reading.
Before I get into it, I have to say a huge thanks to my friend Ericka aka my graphic designer. She made me some shelf control graphics to use and I'm so excited!!! They're all so pretty and add more color to my blog. Anyways, back to your regularly scheduled post. 🙂
I feel like I say that every month, but it's a fun way to remind myself of what I still have left to read lol. Here is what Shelf Control is and the rules: Shelf Control is a weekly celebration of the unread books on our shelves. Pick a book you own but haven't read, write a post about it (suggestions: include what it's about, why you want to read it, and when you got it), and link up! For more info on what Shelf Control is all about, check out my introductory post, here.
RULES
Write a blog post about a book that you own that you haven't read yet.
Add your link in the comments!
If you'd be so kind, I'd appreciate a link back from your own post.
Check out other posts, and…have fun 🙂
Six of Crows by Leigh Bardugo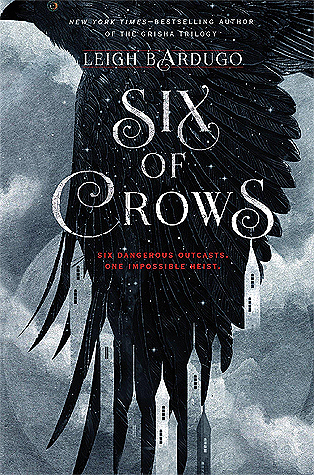 Published: 2015 // Length: 465 pages
Ketterdam: a bustling hub of international trade where anything can be had for the right price–and no one knows that better than criminal prodigy Kaz Brekker. Kaz is offered a chance at a deadly heist that could make him rich beyond his wildest dreams. But he can't pull it off alone…
A convict with a thirst for revenge.
A sharpshooter who can't walk away from a wager.
A runaway with a privileged past.
A spy known as the Wraith.
A Heartrender using her magic to survive the slums.
A thief with a gift for unlikely escapes.
Six dangerous outcasts. One impossible heist. Kaz's crew is the only thing that might stand between the world and destruction—if they don't kill each other first.
---
How and When I Got It: This is another ebook I have and I don't actually remember when I got it. At this point, probably forever ago but I still have yet to pick it up because I am trash.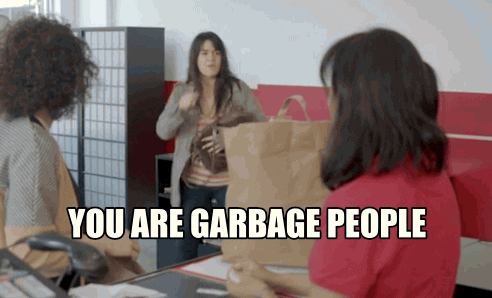 Why I want to read it: Uhhh do I need to give a reason?? Everyone raves about this book and after reading Wonder Woman: Warbringer, I can't wait to read more from Leigh Bardugo. I just want to be able to join the conversation too because this book is a lot of people's faves and I want to see if I agree.
Have you read Six of Crows? Would you recommend it?