Hello friends and fellow book lovers! This week, I'm not just focusing on one book but I'm going to be doing two mini-reviews. The two books I'll be reviewing are books I've been highly-anticipating after finishing Stalking Jack the Ripper and after seeing the cover for A Girl Like That.
Unsurprisingly, I enjoyed both of these books and I can't believe I waited so long to pick them up. Without further ado, let's get into my mini-reviews for Hunting Prince Dracula and A Girl Like That.
Once again, this will be a spoiler-free review. I hopefully won't give any away, but I haven't yet. At least I don't think so lol but these reviews are going to have a different setup. I'm going to talk about 3 things and 3 things I disliked before giving my final thoughts/ratings.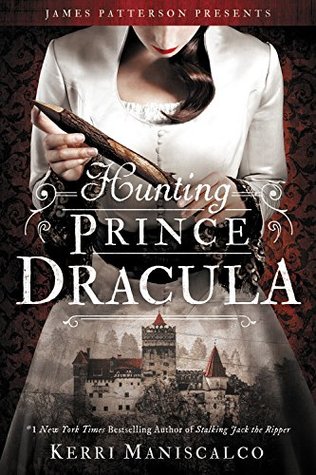 What I liked about Hunting Prince Dracula
The setting. The setting of Hunting Prince Dracula was amazing as it gave off a spooky yet fun feel. I loved hearing all the mythos about Romania and learning a little bit more about how they viewed Vlad the Impaler.
The relationship. Of course, I loved the continued relationship between Thomas Creswell and Audrey Rose. I tabbed up my book so much with all the cute moments between the two especially their incessant flirting. The last few pages of the book had me grinning so much.
Feminist af. Another thing that carried over from the last book was how incredibly feminist it was especially Audrey Rose. She carved her place out in a man's world while still being girly and feminine. There were also more female characters which only added to my enjoyment.
What I disliked about Hunting Prince Dracula
Slow start. I don't know if it's just me, but lately, the books I've been reading have slow starts. This one was especially slow for me and it took a while to get into it but once I did, I couldn't put it down.
Overall, I enjoyed the second installment in the Stalking Jack the Ripper series. I'm so glad I started the series this year and I loved the continued relationship between Thomas and Audrey Rose. I honestly can't believe we still have to wait 6 more months until Escaping from Houdini.
I gave Hunting Prince Dracula 5 out of 5 stars.
---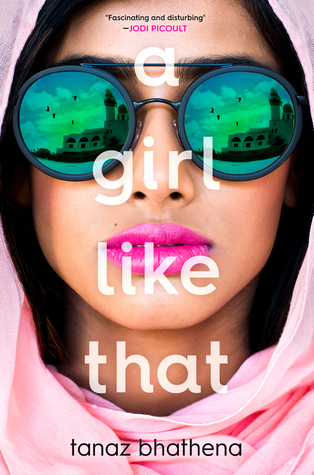 What I liked about A Girl Like That
The cover. Maybe it's vanity, but this cover was everything. After reading the book, I can see why the cover is the way it is. In addition. the book has a beautiful spine, back cover, and endpapers.
Zarin. The main character of A Girl Like That is named Zarin and she is portrayed as extremely unlikable. However, there was something about her I couldn't help but love. Seeing all the different layers of her as a character and her development made me love her.
The topics the novel covered. A Girl Like That didn't just focus on Zarin, but also about bullying, sexual assault, racism, family relationships and domestic violence along with much more. Tanaz Bhathena wrote about such difficult topics eloquently while still taking them seriously.
What I disliked about A Girl Like That
All the family relationships. While I know most YA books don't focus on family and their relationships, this book didn't have any supportive familial relationships whatsoever. It was a little bit disheartening, but probably a sign of the culture.
It had a slow start. I know I've already mentioned this book, but I felt like the first 100 pages of this book were incredibly slow. I almost gave up on it, because I didn't understand anything and got bored, but I'm glad I stuck through.
The blurb. My biggest issue with this book was the blurb. I purposely didn't read the blurb before I read it, but I wish I had. I think I had different ideas on what this book was and it was completely different so don't just go off what the blurb said.
Overall, this book was an awesome read but not what I had hoped for. I did enjoy my reading experience and would recommend it to anyone looking for a diverse and feminist story. I suppose I'm just a little bit disappointed because I had such high expectations for it. I'll also give a content warning for sexual assault if you plan on reading.
I gave A Girl Like That 4 out of 5 stars. 
Those are my last reviews for March! Next week, I'm posting a tag so hopefully, you enjoyed my mini-reviews. Maybe I'll try to do this next month after I do single reviews.
I personally like doing mini-reviews, because I like using bullet points but I also enjoy my regular reviews. Either way, hopefully, someone else does too.
Have you read Hunting Prince Dracula or A Girl Like That? I'd love to hear your thoughts on them if you have. 🙂