Hello friends and fellow book lovers! It's Tuesday and that means: It's time for another Top 5 Tuesday post. I thought last week's topic was really cool and I have to say: this week is just as cool. Once again, Shanah is killing the game.
Before I get into it, here's how you can participate. All you have to do is write up your own post and make sure you pingback to Shanah. Make sure to link to one of her posts and just her blog so she can add you to the list.
Without further ado, let's get into some books that lived up to the hype and ones I'm personally glad I read. 🙂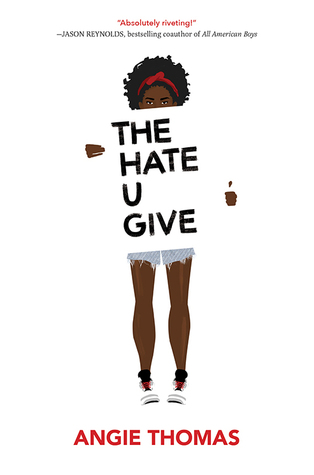 5. The Hate U Give
There's no way I couldn't include this book on my list. I heard so much hype around it and it was all completely deserved. Angie Thomas wove such an important and necessary tale while still looking at teenager's life. Everything about it felt so raw and realistic.
THUG also helped me get back into reading. It was the first book I read in 2017 after not reading for years. I can easily say I wouldn't have my own blog if it wasn't for THUG.
4. Tiger Lily
I will admit: I love a good retelling. Sadly, I haven't had much luck when it comes to retellings but Tiger Lily changed that. A few booktubers and fellow bloggers hyped this book up so I was excited. Once I finally sat down and read it, I fell in love with.
I loved seeing Jodi Lynn Anderson's writing style and how she decided to tell the story. If you've read Tiger Lily, you know what I mean. This book gave me such a unique perspective on Peter Pan's story and brought new life to Tiger Lily.
She's mostly seen as a Disney stereotype but this book dismisses it completely and makes her into a lovely and likable character.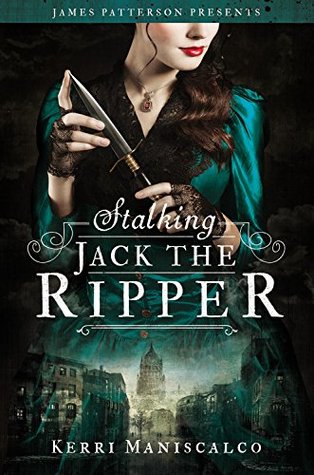 3. Stalking Jack the Ripper
I want to slap myself for not reading this book earlier. Much like Tiger Lily, I heard a lot of booktubers and fellow bloggers hyping this one up. I'm not big on historical fiction but I decided to take a chance. I bought Stalking Jack the Ripper and once I picked it up, I couldn't put it back down.
Even though it was a tad bit predictable, I loved everything about the story. I especially loved Audrey Rose, her relationship with Thomas, the setting and how it could be creepy for a second and then romantic the end. Kerri Maniscalco is slowly becoming one of my new favorite authors, too.
2. The Female of the Species
Once again, why the heck didn't I read this earlier? This book was one of my Contemporary-A-Thon picks and it was so good??? I knew the book was hyped up because it was incredibly feminist and featured some dark element which it did.
Mindy McGinnis wrote such a compelling story, full of flawed characters and tons of mystery and secrets. Like I mentioned above, she was able to incorporate a lot of feminist themes, talk about relationships and how deep a bond can go. I could go on and on about this book.
If you haven't read this book yet, please do. The hype is real and it's one of my favorites I read in February. I still can't believe I waited this long to read it!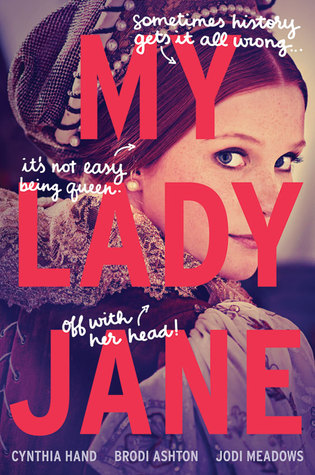 1. My Lady Jane
As soon as I saw this prompt, I knew I had to include this book at #1. I haven't heard this book as hyped up on the blog-o-sphere. On Booktube, it's basically a huge hype train for this book especially the humor.
After waiting a few months, I picked it up after Christmas. In February, I finally cracked it open and I couldn't put it down. It's almost 500 pages and I think I read in 2 or 3 days. It was such a funny retelling and gave life to an otherwise shamed Jane.
What I enjoyed most besides the humor was how seamless the authors blended. I couldn't tell who wrote which section, everything just flowed so nicely. It reads like it's written by one author.
I know I mentioned I don't normally read historical fiction, but My Lady Jane might change that. If everything is as good, feminist and fun as it is, I don't see why I haven't always been reading it. If you haven't read My Lady Jane, believe the hype and read it already before My Plain Jane comes out.
---
What are some books you read that lived up to the hype? 🙂
Little side-note but I reached 200 followers on here! I'm so excited and happy and proud and I could cry. I never thought this blog would go anywhere or anyone would follow it but here I am 200 followers later. I honestly cannot believe it and I just appreciate everyone who followed me or left a comment, tagged me in something or became my friend ❤
I'm so happy to be apart of the bookish blogging community and I wish I could thank all 203 of you who followed me. I know this was snappy, but I'm just so darn happy 🙂