Hello friends and fellow book lovers! It's finally time for another Top 5 Tuesday post, the first of 2018. As per usual, Shanah came up with some awesome topics for this month and I can't wait to tackle all of them. This one is an especially cool one and a post idea I actually had.
Thank goodness it's now a Top 5 Tuesday post, though! If you want to participate in Top 5 Tuesday, all you have to do is fill out the prompt, make a post and then pingback to Shanah's blog. Make sure you pingback to one of her posts and not just her blog.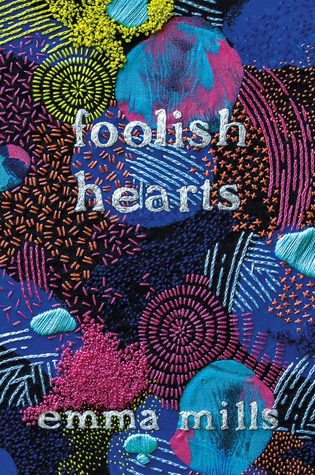 5. Foolish Hearts by Emma Mills
One of my favorite booktubers, Jane Lindsey has been raving about Emma Mills all year and I feel like I'm missing out so much. I really trust Jane's opinion and she makes it sounds like Mills has such an awesome writing style. Considering how much I love contemporaries, there's no way I won't enjoy her work.
The obvious reason why I want to read her is that we share the same last name. It's such a weird coincidence but still cool. I'm crossing my fingers I love this book as much as Jane does and fall in love with Mills' writing.
4. The Female of the Species by Mindy McGinnis
Feels like I've been hearing a lot of people talk about this book. Whether it's the blogosphere, booktube or friends, this book has been everywhere. This will also be my first time reading Mindy McGinnis, I haven't heard much about her writing style but have heard she writes some strange books.
Regardless, I've heard it's a feminist novel so I'm crossing my fingers I love it. I'm always down for a fun, feminist read and this looks like it's right up my alley. I can only hope I love it as much as everyone else does. Even if I don't, hopefully, I don't despise it as much as others do lol!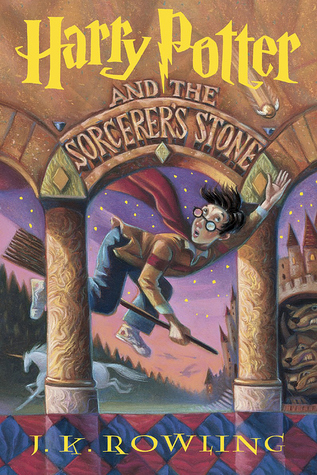 3. The Harry Potter series by J.K. Rowling
Do I really need to go into detail with this one? Almost everyone in the world has read Harry Potter and fallen in love with it. I have yet to read them or watch the movies minus one I got for Christmas many years ago.
I also included this as one of my bookish goals for the year. The good news is a lady I work with is letting me borrow her copies. I'm hoping to finish a book a month and get them back to her by summer. Even if I don't, I just want to have the entire series read before the end of the year. 🙂
2. Anything by Ta-Nehisi Coates
Maybe this is cheating, but I've been thinking about reading Ta-Nehisi Coates for a long time. I've watched a few interviews he did and listening to him talk has me so excited to read some of his work. Currently, he only has a few books out but he wrote a Black Panther comic series so I could really read anything.
I'm just excited to read his work and finally say I've read something by him. I'm also planning on doing a buddy read with Ally so maybe we'll pick up this one or maybe Eight Years in Power. Who knows? All I know is I have to read something by him before 2018 ends!!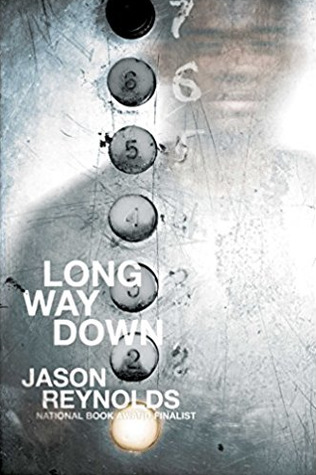 1. Long Way Down by Jason Reynolds
Have I mentioned I love Jason Reynolds? Maybe a few times, but I really do love him, his writing style and everything I've read by him. It's only one book, but shhh. I already know I'll love anything else he writes.
I really wanted this book for Christmas but didn't get it. Thank goodness for gift cards so I can pick it up. I'm excited to read another book of his and I've heard such awesome things about this book. I don't know too much about it besides it's written in verse and I've never read a book like that. Fingers crossed I love it as much as I loved All-American Boys.
What are some of your books on your 2018 bucket list? This is such an awesome topic and I can't wait to hear your answers in the comments/see your posts!