Thank you to Danielle of Life of a Literary Nerd for tagging me. I've never been tagged in one of these before so I feel special haha 😀 Definitely go check her blog out because she posts a lot of fun tags and has awesome reviews!
What is the Sunshine Blogger Award?
The Sunshine Blogger Award is given to those who are creative, positive and inspiring while spreading sunshine to the blogging community.
How It Works:
Thank the person(s) who nominated you in a blog post and link back to their blog
Answer the 11 questions sent by the person who nominated you
Nominate 11 new blogs to receive the award and write them 11 new questions
List the rules and display the Sunshine Blogger Award logo on your post and/or on your blog
Questions & Answers:
1. What was the last book you added to your TBR?
The last book I added to my Goodreads TBR was Piecing Me Together. This is a book I've been looking forward to reading for a long time and I'm so anxious to read it. Maybe it's my high expectations or what, but I have yet to pick it up. Maybe, I'll finally pick it up this month.
2. If you could get an ARC of any book that comes out later this year what would it be?
I feel like a broken record haha, because I mentioned both of these books in my TBR tag but I'm excited for Dear Martin. It's an awesome premise and I can't wait to see what Nic Stone does with it. As much as I loved The Hate U Give, I think it has some competition with Dear Martin. Either way, I'd love to get an arc of this!
3. What is your favorite place to read?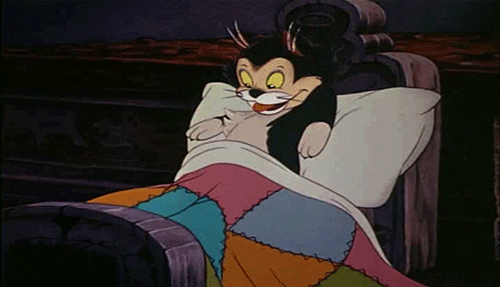 My favorite place to read is definitely my bed. Usually, I read on my laptop but I like being able to snuggle up in my blankets and just concentrate. It really helps me unwind and relax after a long day.
4. What author do you want to read more of?
Morgan Maston, for sure. I've only read two of her books but I'd like to read the rest of them and Lysette just finished all of them. I'd really love to check out the rest of her books and see if I like them as much.
I actually have a lot of authors I have yet to read, but I only included someone I'd read before.
5. What author can you not get into?
I actually have two answers for this question. I've only read one book of each so maybe it was just the choice or what but I couldn't get into them. The first one has to Katie Cotugno and I so badly wanted to like her. However, Fireworks ended up being my most disappointing read yet and I couldn't get into 99 Days. Maybe I'll give Top Ten a try because I think it's about sports but who knows?
The other author I couldn't get into was Kasie West. I know she's the queen of YA contemporaries, but she missed the mark with me. Maybe, they're a little too cheesy and predictable for me. I've only read one of her books so maybe another one will stand out to me, but for now, she's someone I can't get into.
6. What book do you think everyone needs to read?
I just read this book in 2017, but I fell in love with it. I think everyone should read this because it gives a different side of Carrie Fisher. She was such a huge fixture in a lot of people's lives and she shares a lot of details people don't know or expect. This book really opened my eyes and made me appreciate her even more. If you're a fan of Carrie, Star Wars or anything, you need to read Wishful Drinking.
7. If you could turn any book into a movie/tv show what would it be?
The whole time I was reading The Names They Gave Us, I thought about how good this would be as a movie. It was such an emotional yet amazing read that would translate nicely on film. I'd love to see the cast especially Jones and what they would change and keep with the film. I'm not sure if Emery Lord would sell the rights, but I'd love to see it adapted in some form.
8. What is your book dream vacation spot?
I know I already mentioned this in my bookish worlds I'd like to live in, but I had to mention it again. I'd love to take a vacation to The 100 Acre Woods. It seems like such a relaxing environment where I could eat, sleep and hang out with Winnie the Pooh. The closest I'll ever get is riding The Many Adventures of Winnie the Pooh at Disneyland again but oh well. I'd love to go there on a bookish vacation.
9. What is your favorite genre to read?
Young Adult, definitely. I'm sure you could have guessed that from looking at my blog, but I love reading YA and I'm glad it's expanded since I was younger. As much as I love YA, I also love reading celebrity memoirs/autobiographies, too.
10. What is the last song you listened to?
This song came up in my recommended videos the other day and I figured why not give it a listen? I like Dustin Lynch and this previous album was one of my favorites. I can't personally relate to "Love Me or Leave Me Alone," but I think it's a really good song and it has a nice beat. It's on the slower side so I like to listen to it when I'm either writing or lying in bed.
11. Who are your top 5 characters?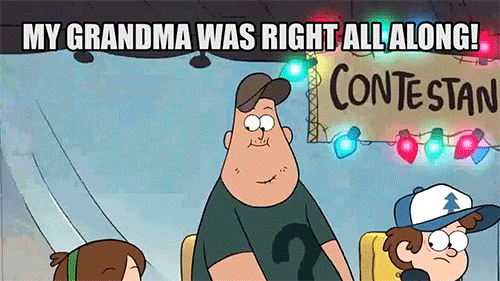 I wasn't sure what I was going to pick, but I decided to go with my top 5 favorite Gravity Falls characters.
5: Ford
4: Grunkle Stan
3: Soos
2: Dipper
1: Mabel
Tag, You're it!
@Raineedayze / @Anatomyofabookthief / @BookPrincessReviews / @BookNeeders / @SheReadsPastMidnight / @CharlotteAnnelise / @Coffeelovingbookoholic / @Teawithrosestomes / @TheRoyalBookshelf / @BionicBookWorm / @Darque Dreamer Reads
No pressure to actually do this tag so it's up to you. However, I do love reading all of your blogs and you're all lovely and sunny people 🙂
My Questions:
What's your favorite book of 2017 so far?
Have you read any debut authors this year?
What made you want to start blogging?
Are you a sports fan? Why or why not?
Who is one author you want to read but have yet to check out?
If you could rewrite any book ending, which would it be?
Do you watch Booktube? If so, who is your favorite Booktuber?
What's your favorite time of day to read?
If you could take your favorite book character to a restaurant, where would you take them?
Do you have any plans for fall?
Who is your favorite Disney princess/character?